We're here to help answer all of your questions about Pop-Ups on the Bay so you can plan your visit!
What is Pop-Ups on the Bay?
Pop-Ups on the Bay is an initiative of the City of Belleville to enhance recreational and economic activity on Belleville's waterfront. This initiative is creating a hub of interest and offers residents and visitors the opportunity to more fully experience and enjoy Belleville's waterfront, trails and parks. We have a variety of food vendors, artisans and kayak/SUP board rentals!
Zwick's Park is the perfect place to be during the summer with plenty of space to spread out and enjoy the shores of the beautiful Bay of Quinte. Get outside and get active with water sport rentals, then relax with a picnic in the park. Even if you're just looking for a quick bite to eat, we have various food options to satisfy everyone's taste buds, plus some sweet treats.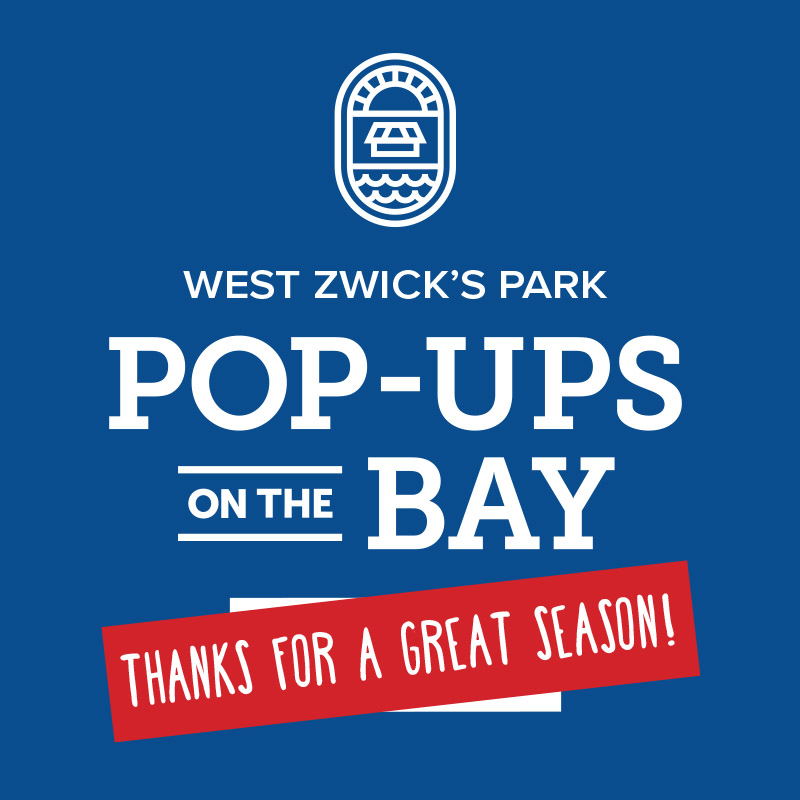 Where are they located?
The Pop-Ups are located in West Zwick's Park. When travelling southbound make a right turn at the lights on Bay Bridge Road before the bridge and follow the road toward the playground. You will see a small village of colourful structures – that's us!
What are the hours?
We are open from 11 am to 7 pm, 7 days a week from Victoria Day to Labour Day weekend.

What are the methods of payment?
Most of our vendors are able to accept both cash and debit/credit.
Is there anywhere to sit?
There are several picnic tables spread out in the park. Visitors are also encouraged to bring their own chairs or picnic blankets.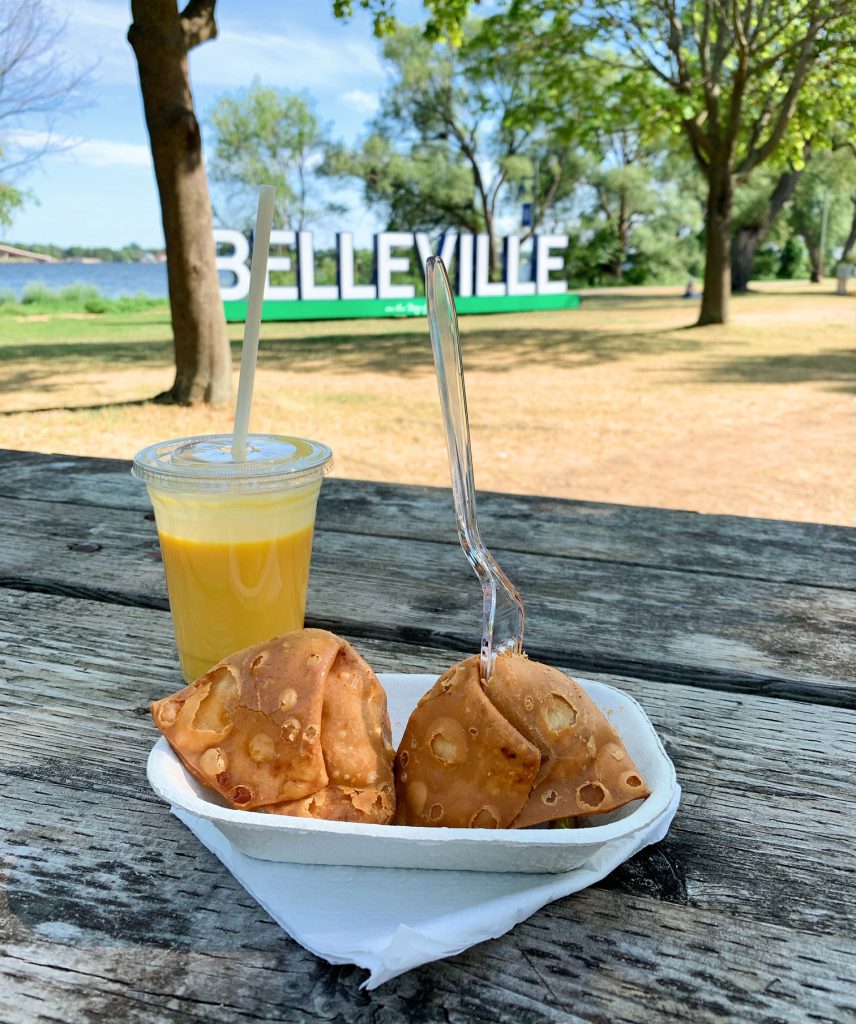 Are there washrooms?
Yes, the public washrooms in the park are open during the operating hours of the Pop-Ups and they are cleaned regularly.
Is the site accessible?
Yes, the site is accessible, although you must travel over grass to get to the pop-up vendors and to the wheelchair accessible picnic tables. There are fully accessible washroom facilities on site.
How do I book a bike, kayak or SUP rental?
Venture Outfitters is our vendor who supplies the rentals. Availability is limited so email them at info@ventureoutfitters.ca to book a spot. If they are not all booked, walk-ups will also be accepted. Their rentals start at $20 an hour.
Does the weather affect the Pop-Ups?
Unfortunately, yes. A little light rain won't slow us down, but ongoing heavy rainfall, thunderstorms or other inclement weather will lead to closures for the safety of our vendors and the public. Follow us on Facebook and Instagram for information including weather updates.
Is it currently safe to visit the Pop-Ups (during COVID-19 pandemic)?
Very! Our food vendors follow strict hand-washing procedures as outlined by Public Health. Visitors can wash their hands in the public washrooms available, but we also encourage everyone to bring their own hand sanitizer just in case it is needed.
Please respect the 2m physical distancing rule around others who are not in your bubble. The Pop-Ups have been spaced out to allow our visitors to move freely between them without getting too close to others.
As we already mentioned, there is plenty of space to spread out in the park so you should be able to comfortably enjoy the park.