EXPLORE THE OUTDOORS
Belleville has an abundance of parks, trails and public waterfront, making it an ideal year-round destination for running, cycling, cross-country skiing and more.
Urban Waterfront Trails
The Zwick's Trail is a 3.25 km double looped, paved and well-lit trail. Winding its way along the beautiful Bay of Quinte you will view picturesque parkland and natural landscapes. Zwick's Park plays host to a number of events and activities throughout the year. This popular trail will take you to picnic areas, playgrounds, groomed sports fields and peaceful rest stops. For those who enjoy a social experience with their dog, visit the Quinte Dog Park at East Zwick's Park – a three-acre fenced park for your four-legged friends!
The Kiwanis Bayshore Trail is 2.75 km in length and borders the north shore of the Bay of Quinte. Lighted and paved, it is part of the Lake Ontario Waterfront Trail. Included along the trail is Meyers Pier which is a first-rate marina. Public washrooms, seasonal canteen, children's playground, two boat launches and the CN Train Monument commemorating Belleville's railroader history are just some of the sights you'll encounter alongside the beautiful multi-purpose trail. Check out the video below to get a glimspe of what this trail has to offer!
The Riverside Park Trail is a partly paved 5.25 km trail that runs alongside the Moira River and passes through Riverside Park and under the Veteran's Memorial Bridge. There are several rest spots along the way and you will also find a seasonal canteen, the Kiwanis Skateboard Park, the Lady Nicole Pirate Ship Park, a children's splash pad, sports fields, the Canada flag toboggan hill and public restrooms.
The Parrott Riverfront Trail is a 1.6 km paved and lit trail that leads you along the banks of the Moira River. You'll spot ducks, turtles and even blue herons along the path. The trail skirts the edge of Belleville's downtown giving you access to shops, restaurants and services.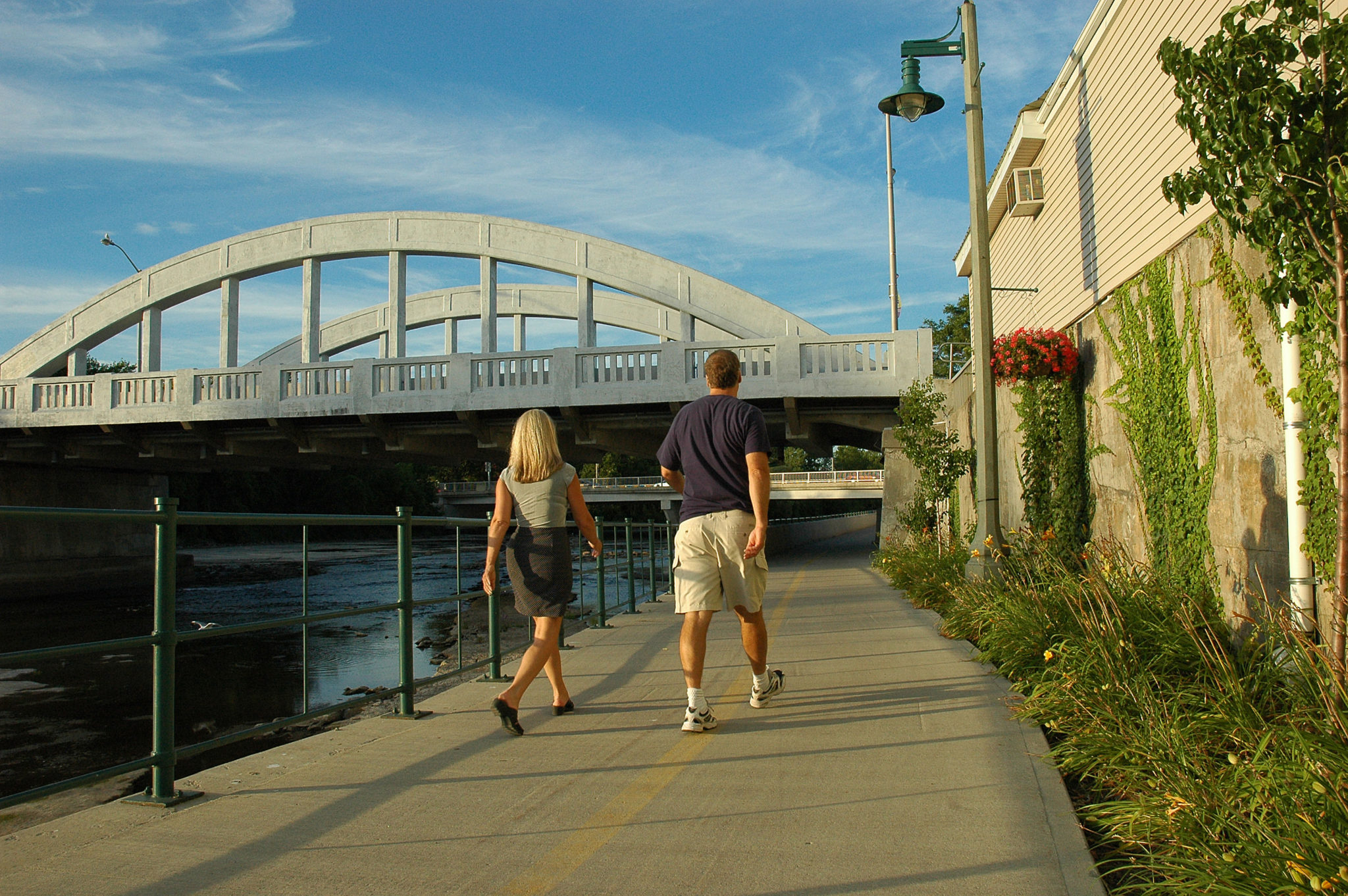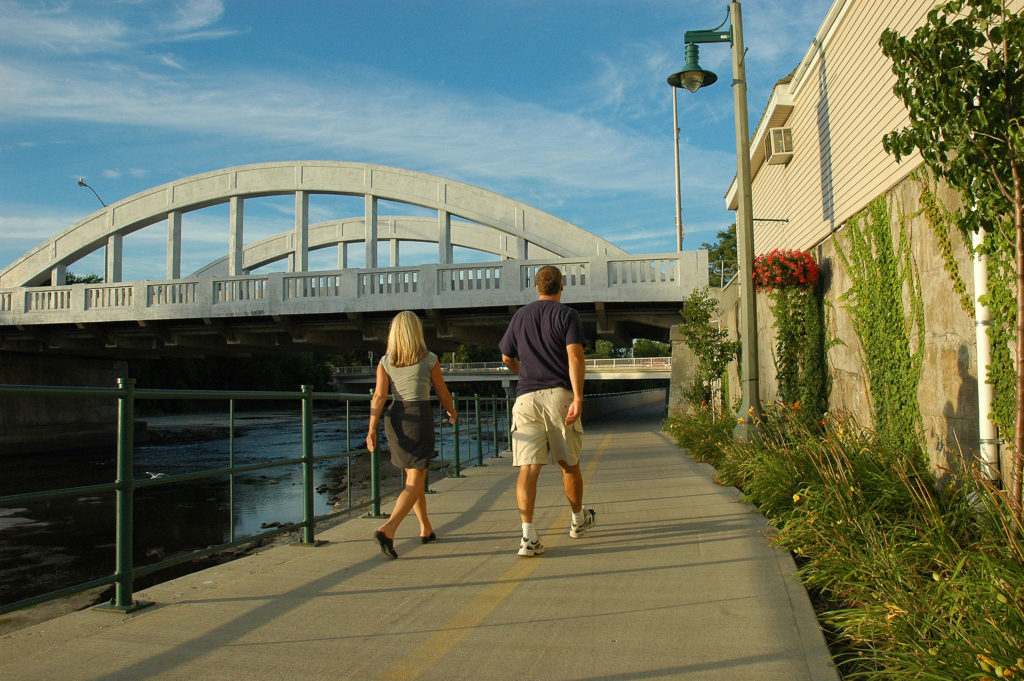 Rural Trails
Belleville is the gateway to the trails! Our section of the Trans Canada Trail enters near Corbyville and follows north to Stirling. The trail is 23.5 km in length and provides an opportunity for hiking, horseback riding, ATVing or snowmobiling. Eastern Ontario Trails maintains trail networks spreading from the Bay of Quinte all the way north to Algonquin Park. There are endless ways for you and your family to experience nature while discovering history, our natural environment and rural communities. Begin your journey in the great City of Belleville and explore the route up to Corbyville.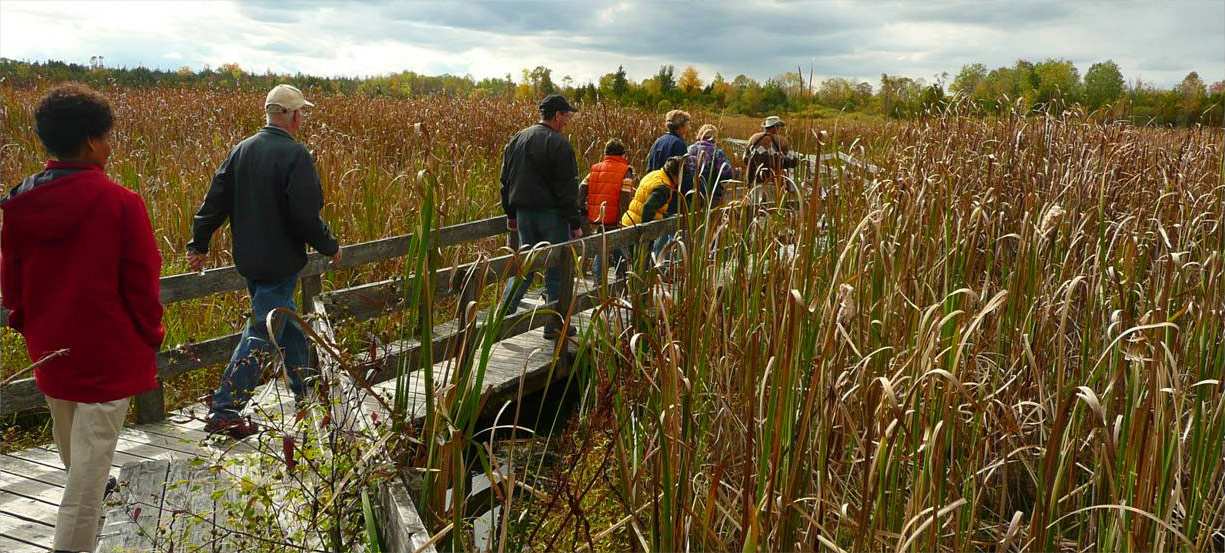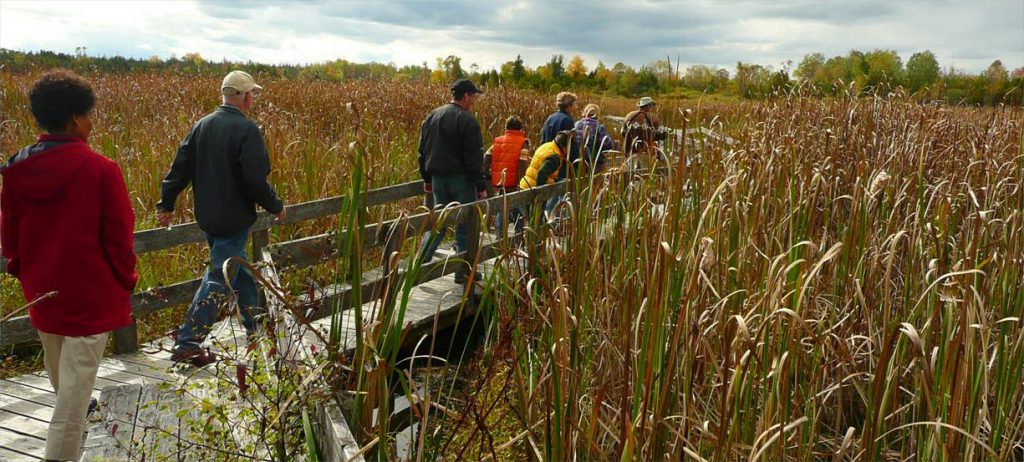 Quinte Conservation owns and maintains 23 Conservation Areas in the Quinte region and they are open to the public daily from dawn till dusk. Three of these Conservation Areas are right here in Belleville. When visiting these areas, please remember to take nothing but pictures and leave nothing but footprints.
This conservation area is the closest to the city and offers an abundance of recreational opportunities. Natural trails wind through a former farm, past fragrant orchards, open meadows and scenic woodlands. The park area, at the mouth of Potter's Creek overlooking the Bay of Quinte, provides a great starting point for canoeists, kayakers and windsurfers. Potters Creek is the perfect place to take the family for a stroll and have a picnic.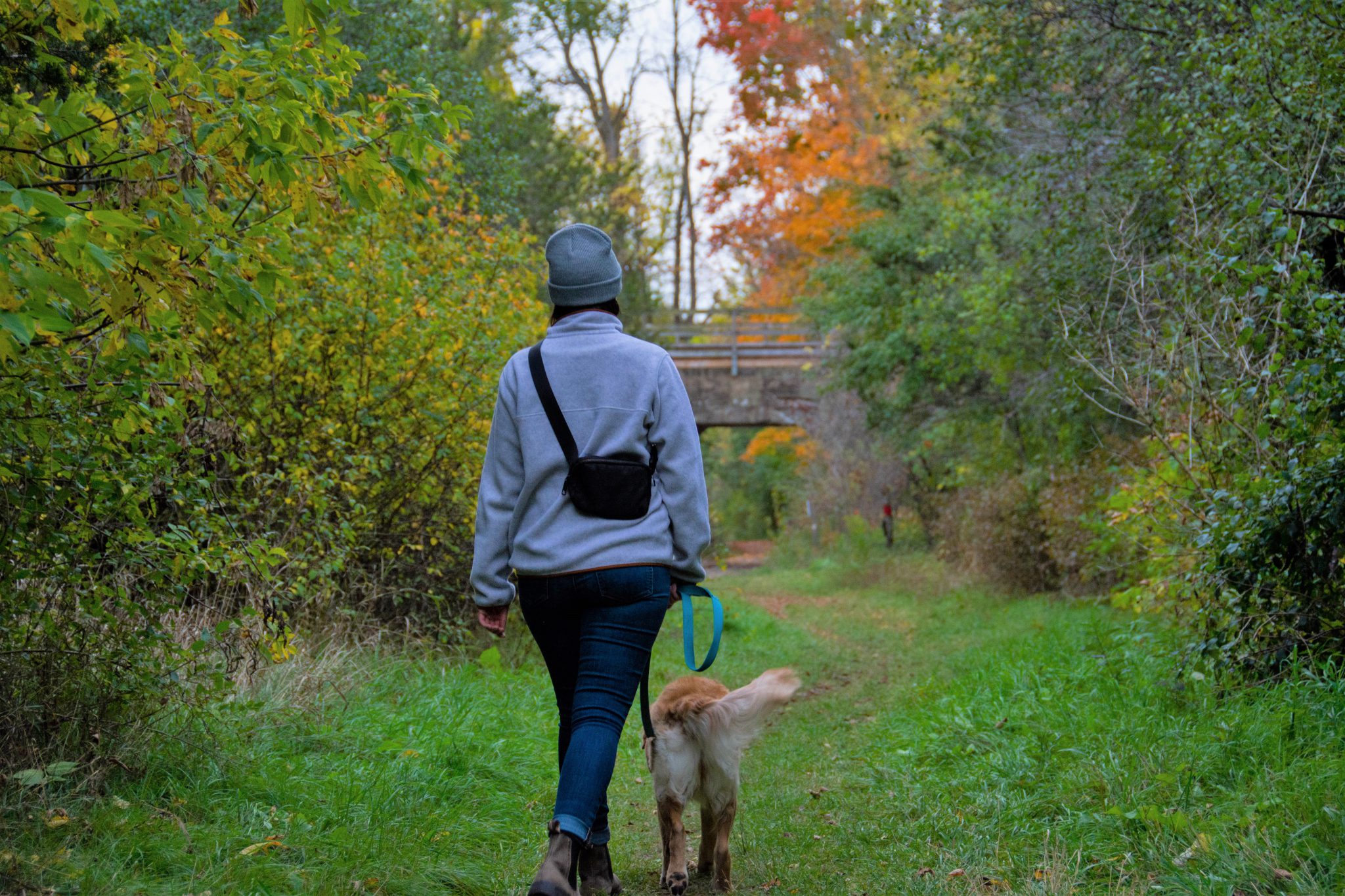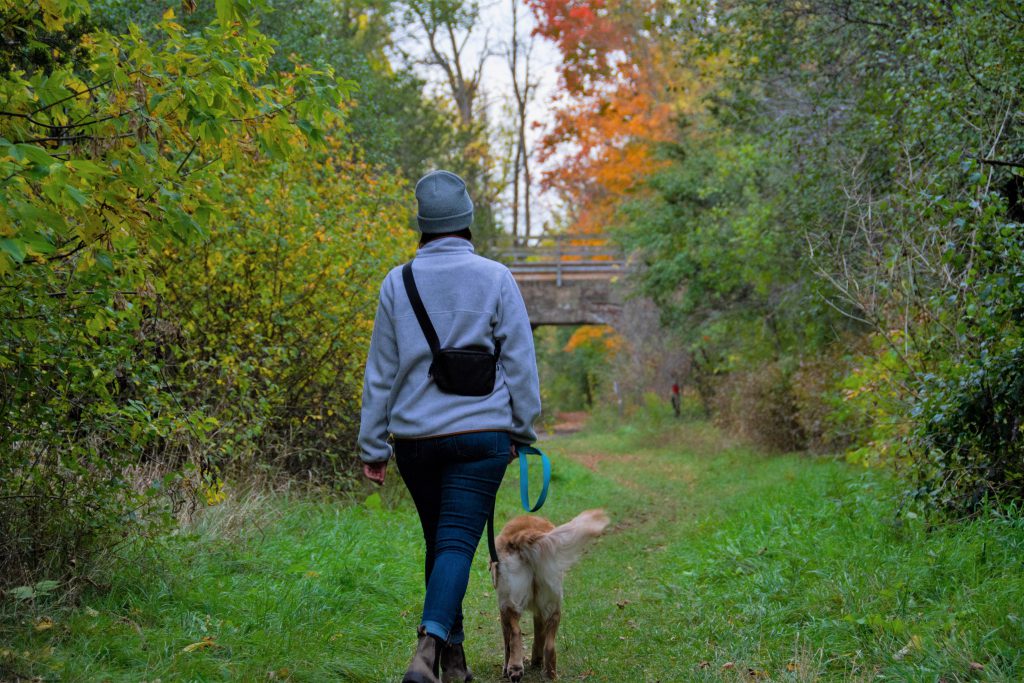 This Conservation Area offers close to 13 km of trails through a variety of habitats including deciduous forest trails along the Moira River and Parks Creek to a beautiful boardwalk of horsetails, orchids and all the inhabitants of the wetlands. With so much beautiful scenery and nature in one place it is a perfect destination for photographers.
This lovely outdoor spot is picturesquely located along the banks of the Moira River, where the water cascades over a series of limestone steps. With 15 km of trails you will explore a wide range of natural environments from mature cedar forests in the low lying areas to hardwood and coniferous forests that cover the slopes and high ground. Vanderwater is a popular destination for cross-country skiers each winter.