EXPLORE OFF THE BEATEN PATH
What's better than getting out for a nice fall drive and soaking in all the colours of the changing leaves? What if we said there's also the promise of locally-made cheese, unique gifts and food from the butcher shop? This tour visits a few locally-owned businesses with a little detour along some backroads to take in that country air!
Bonus: our first stop isn't actually too far from H.R. Frink Conservation Area. Start your day with a hike to get some fresh air and work up an appetite for the snacks that will come next.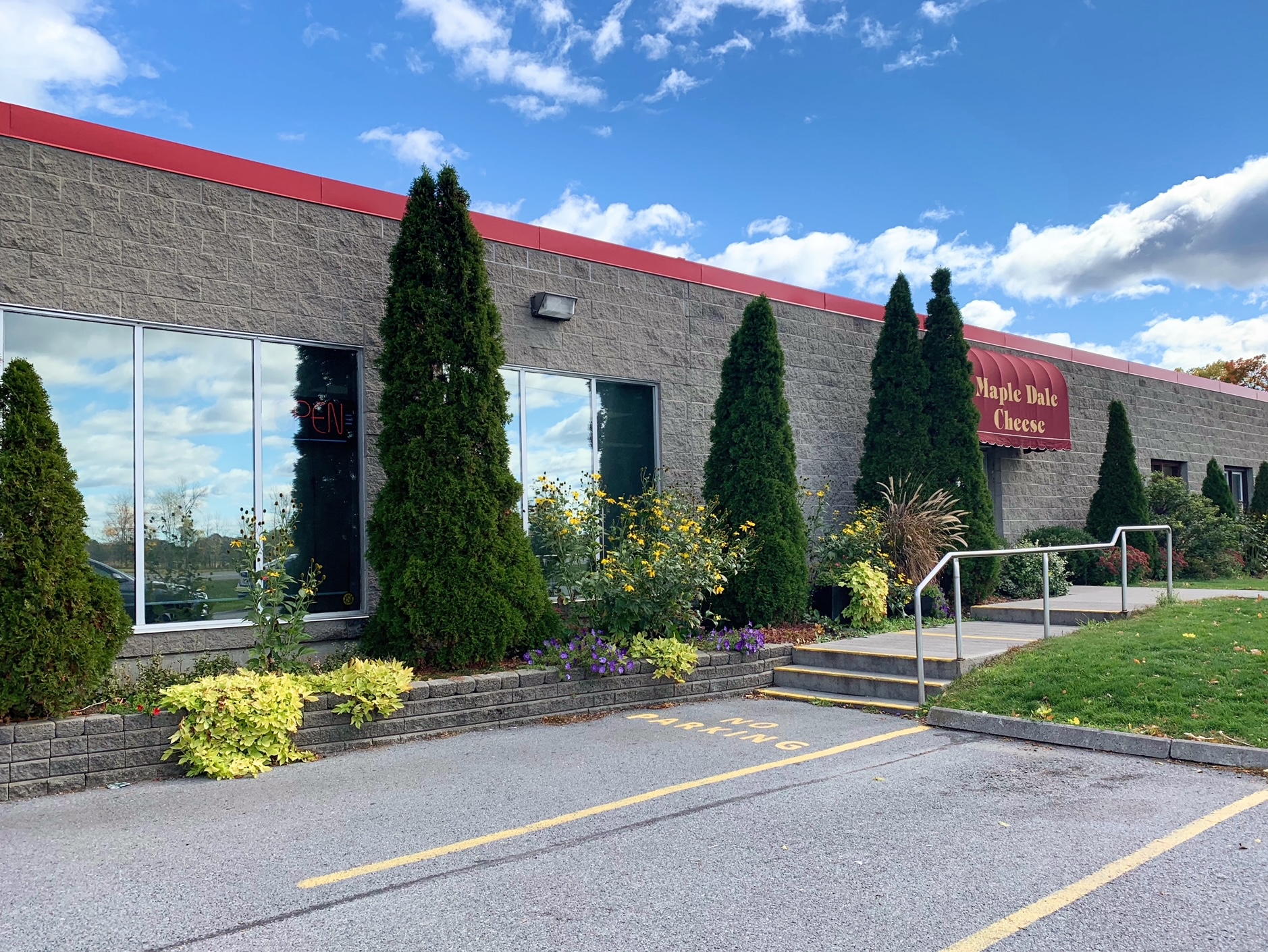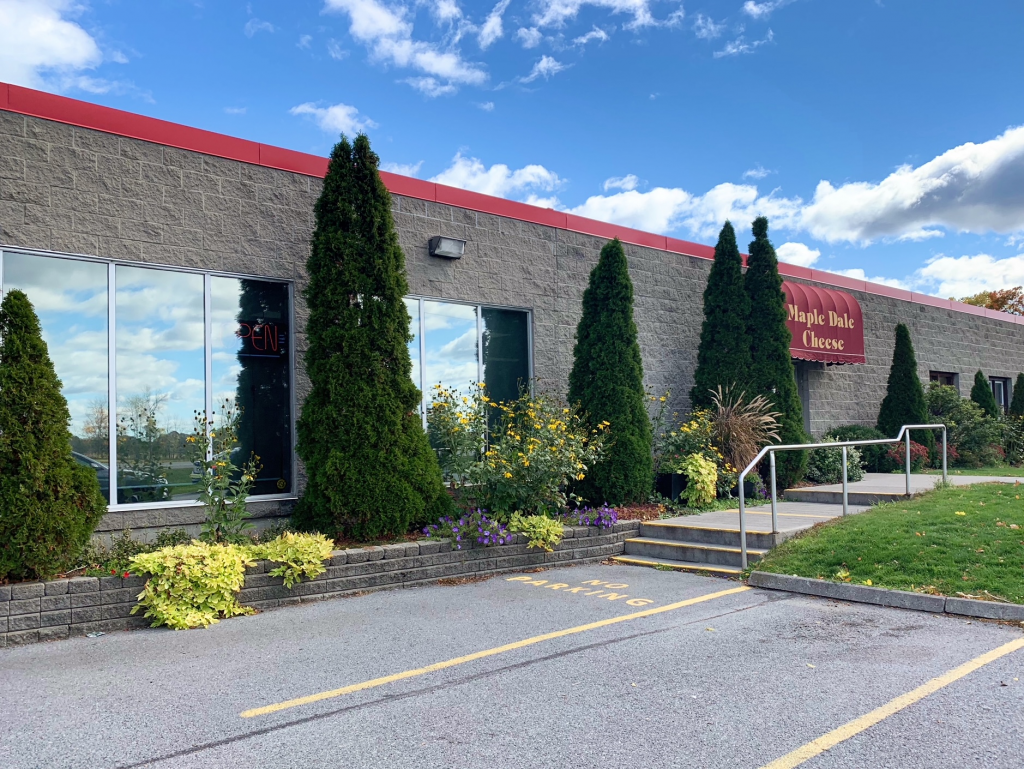 Maple Dale Cheese
Our tour starts off at Maple Dale Cheese located at 2864 Hwy 37, just about 10 minutes north of Belleville. It was first established in 1888 by a cooperative of local dairy farmers. At that time it was known as the Zion Cheese Manufacturing Company and was located just off of Zion Road. Their current 40,000 square foot is where they produce, package and store their products and is home to their retail store.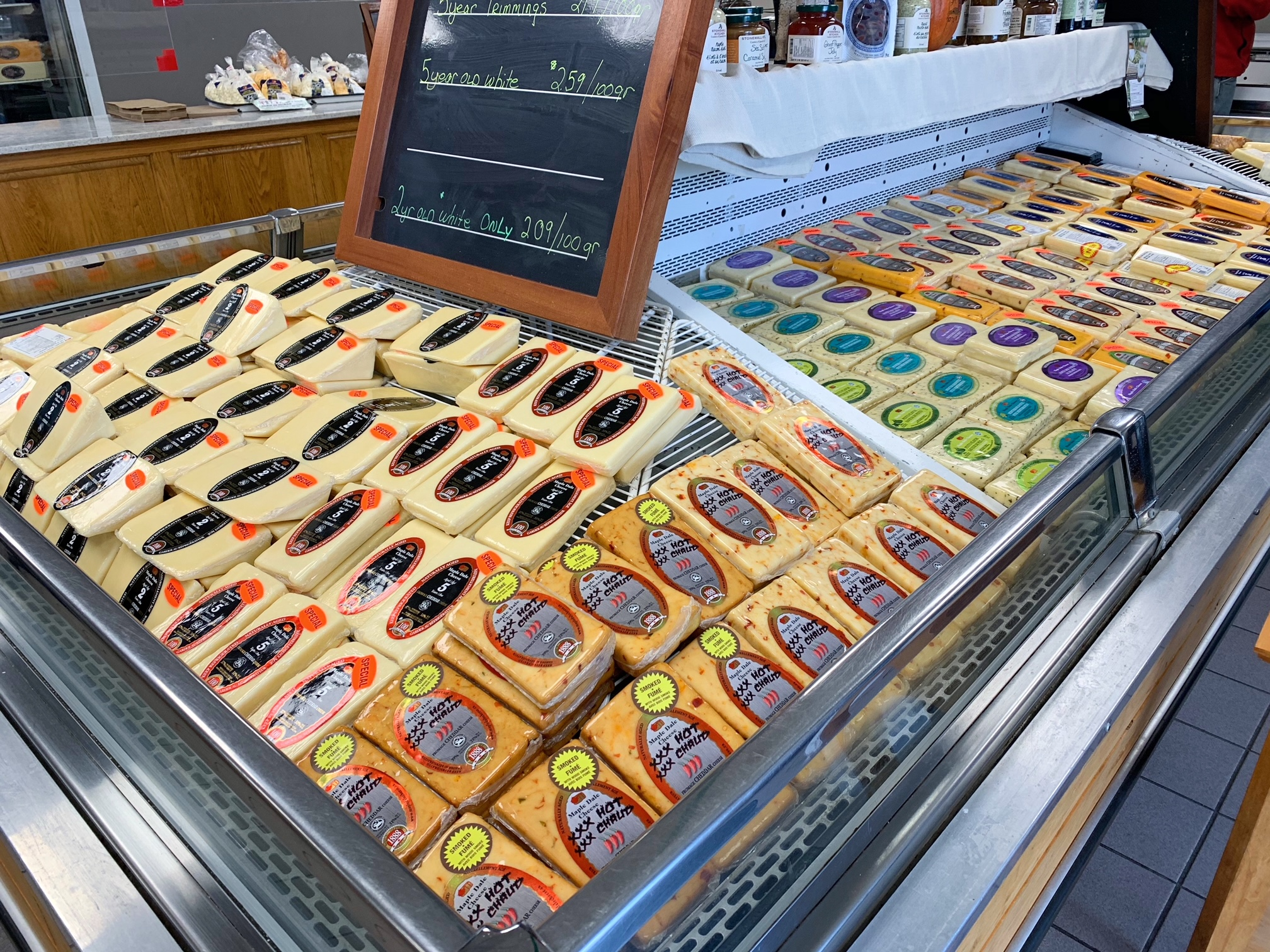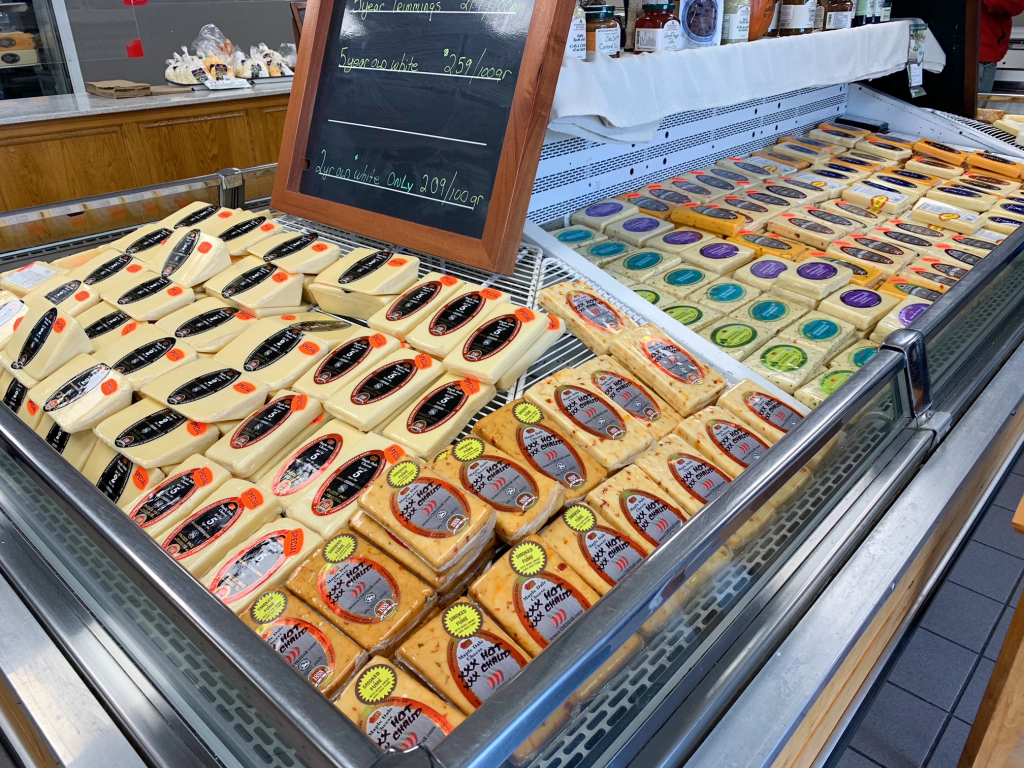 The retail store contains an impressive selection of cheese, ranging from classic cheddar to flavours such as pesto or Mediterranean. They also sell gourmet food products including jams, preserves, honey and maple syrup. The freshly baked cheese breadsticks are a must-try! We grabbed some to eat in the car before heading to our next stop, but we recommend buying extra to save some for later.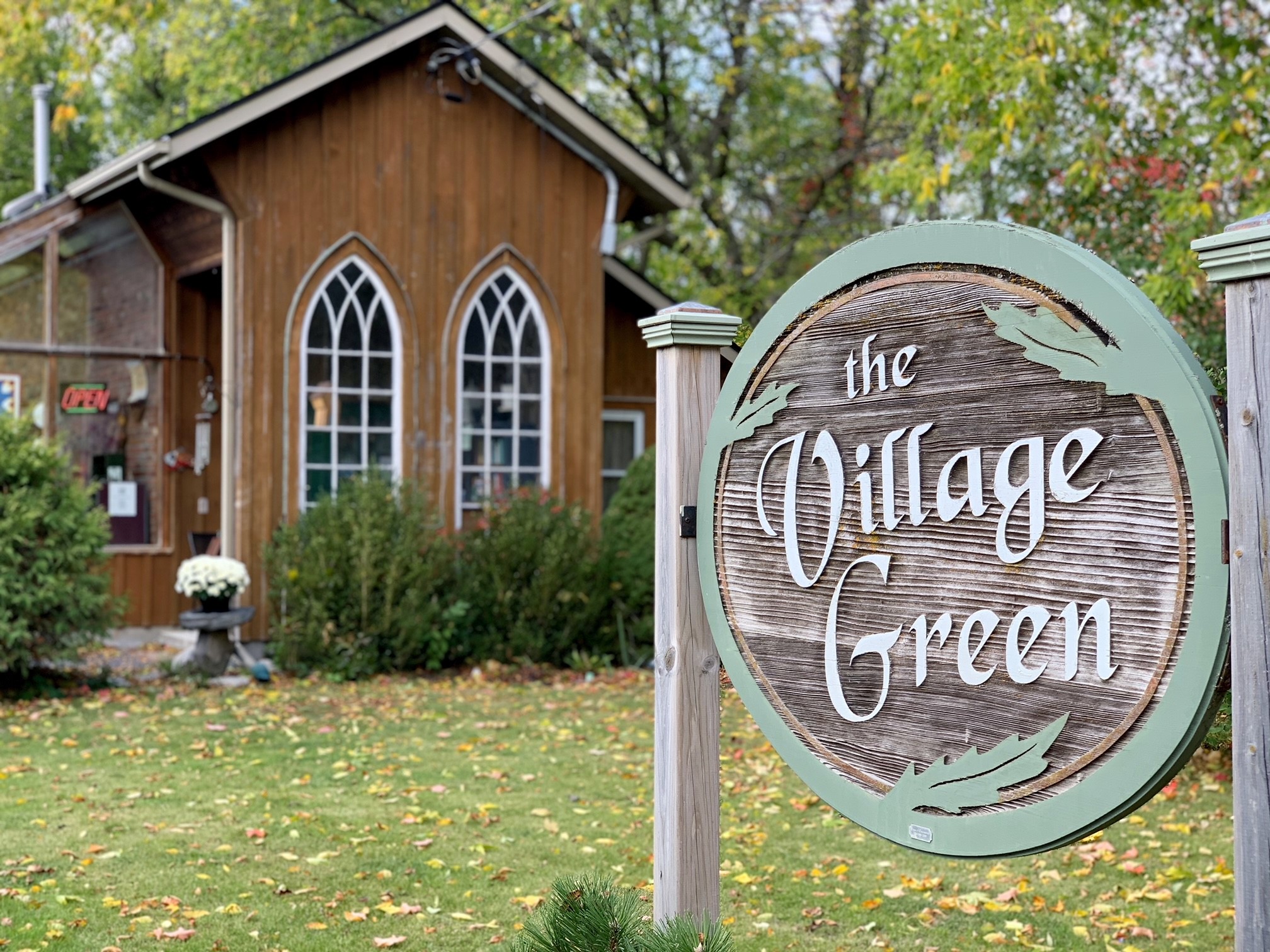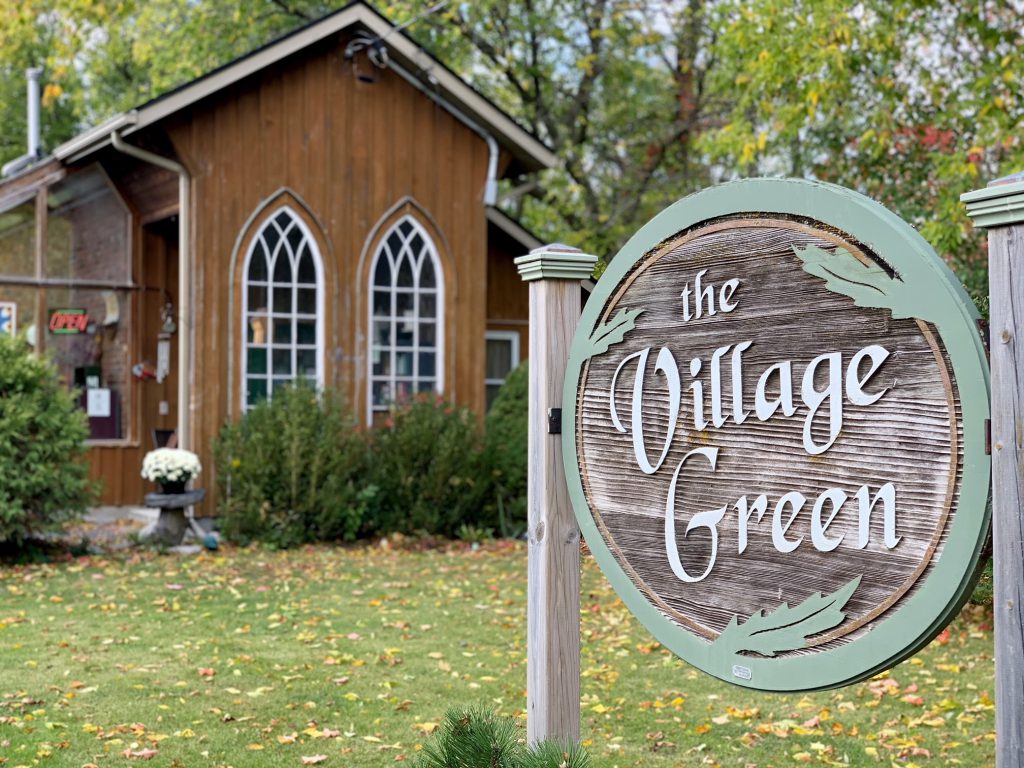 The Village Green
We decided to take the back way to get to our next stop, The Village Green. Upon leaving Maple Dale, we went north on Hwy 37 and took the first left turn onto Zion Rd (route is shown on the map at the bottom of the page). Cruise along as you pass the fields and take in the country air until you reach the end where you'll turn left on Old Madoc Rd. Continue straight almost to Hwy 62 and take a left on Ashley St, which will lead you to stop #2.
The Village Green has been a hidden gem in Foxboro for almost 20 years. Located at 535 Ashley St, the small and cozy shop is like a treasure chest full of both locally-made and Canadian-sourced gifts. Upon entering, you'll be greeted by a little reading nook where the book exchange is located. It follows one simple rule: take a book, leave a book! The store supports local artisans with products ranging from quilts and wall hangings to local, handspun wool. You'll also find natural soaps and cleaning products, jewellery, home decor, tea and other specialty food items. Since there are no craft/vendor shows this year, The Village Green is trying to provide a space for some artisans to sell their products.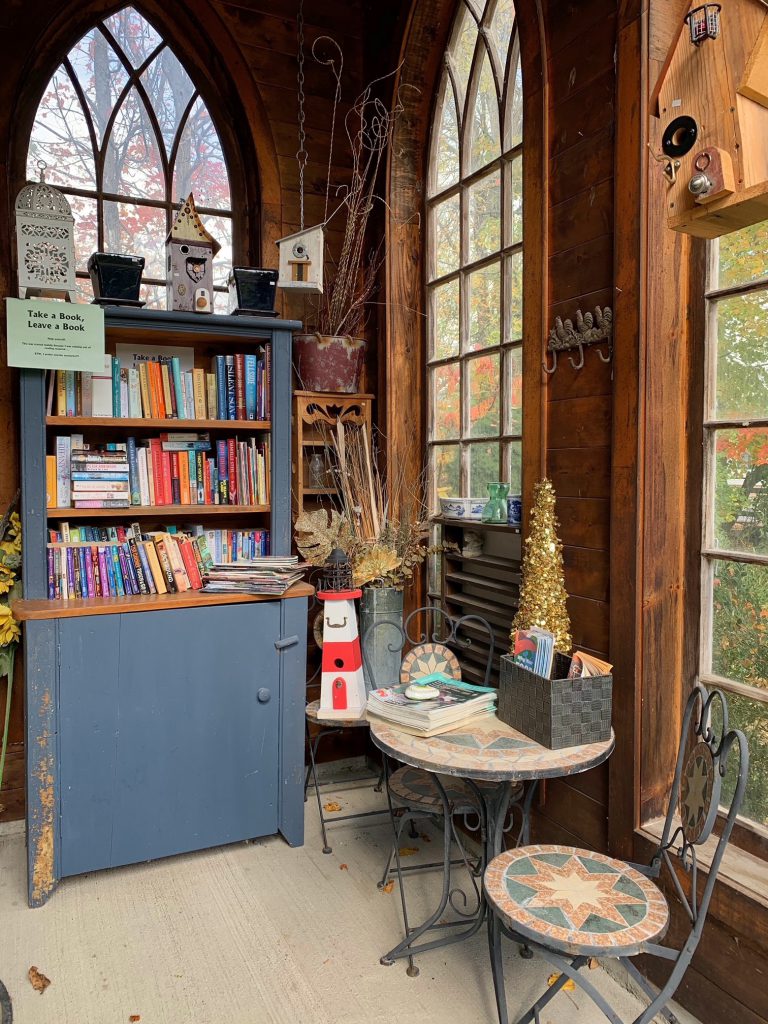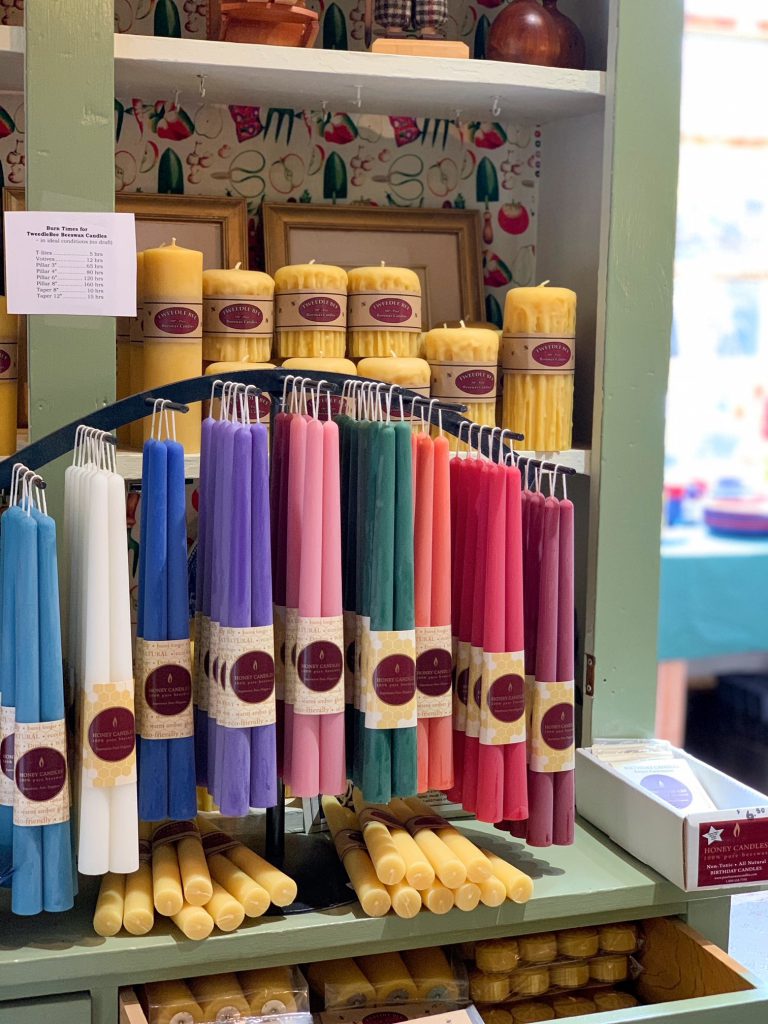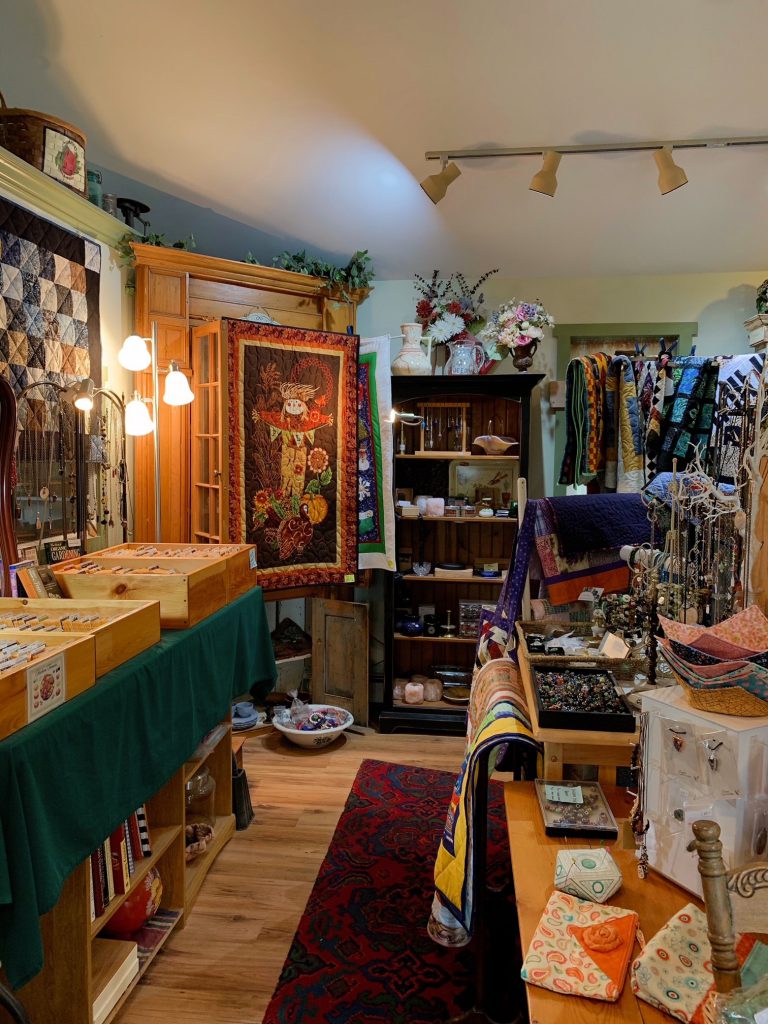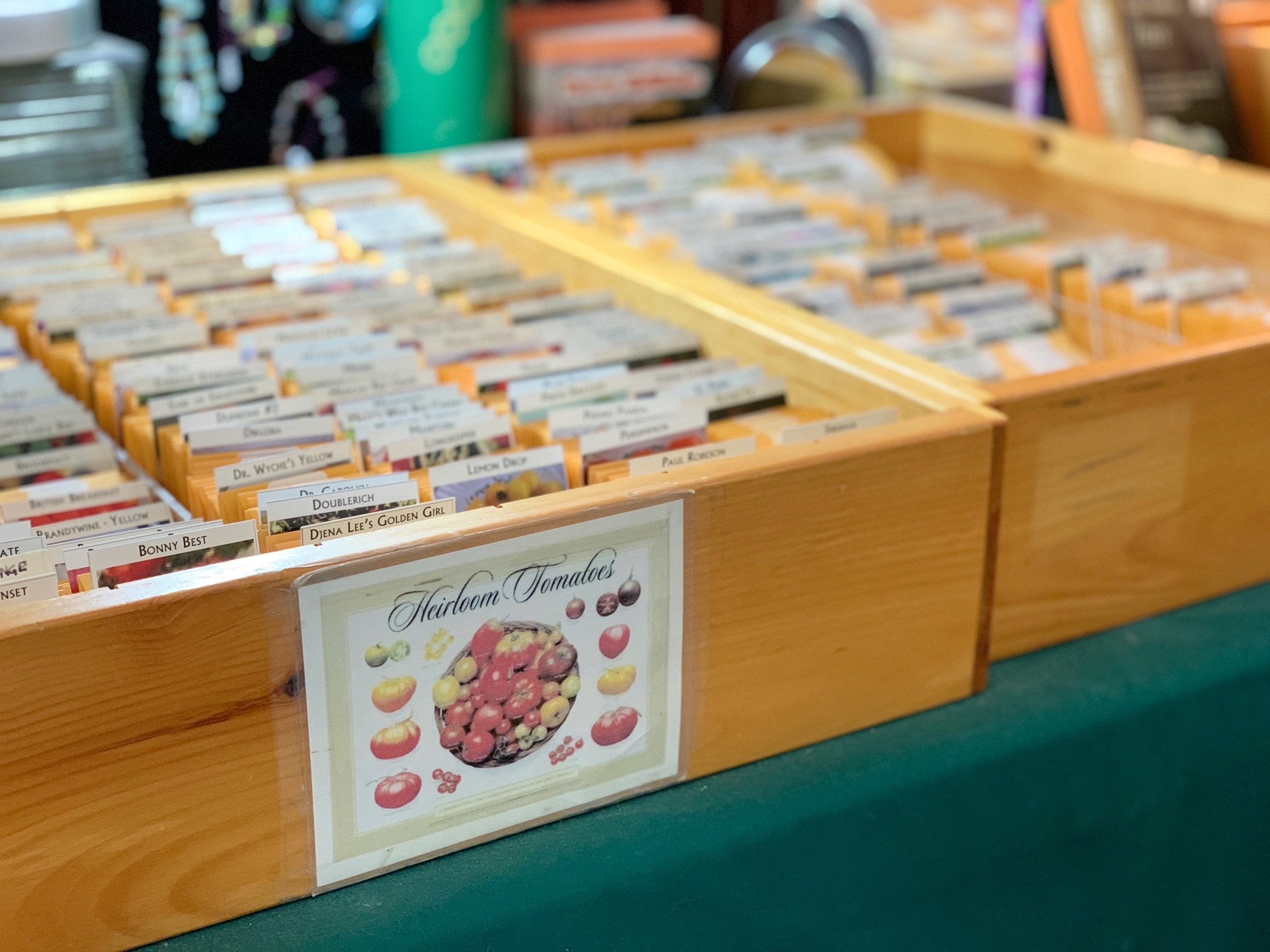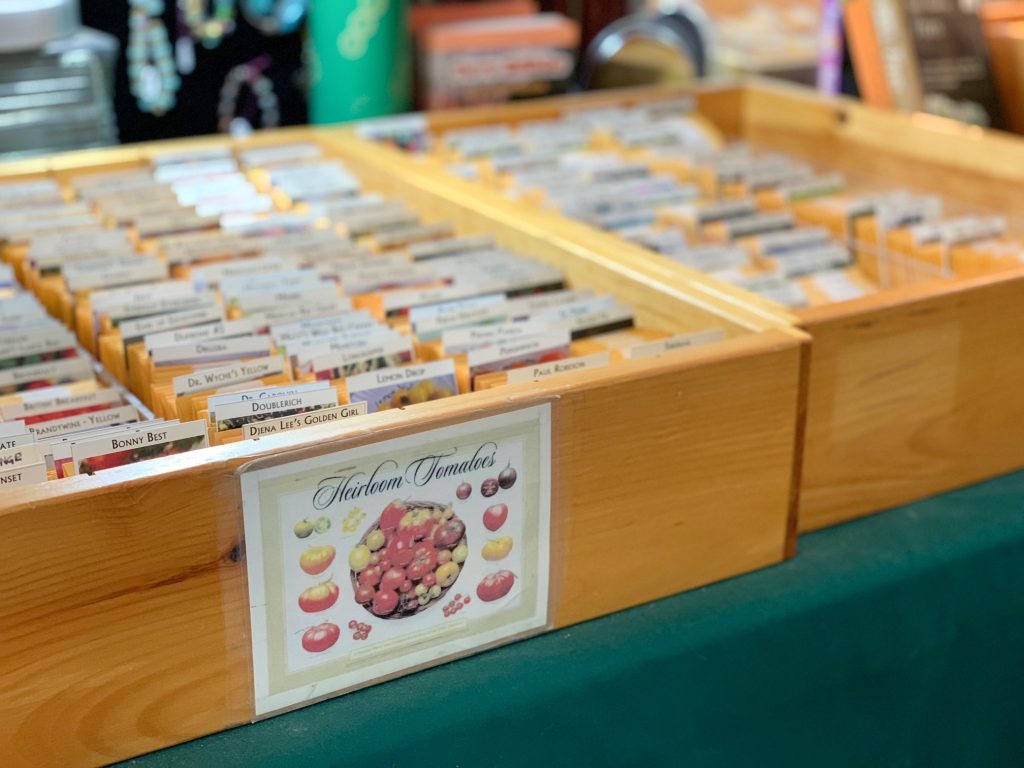 The Village Green is home to Terra Edibles, selling a variety of heirloom seeds including tomatoes, beans, flowers and herbs. Seeds for sprouting are very popular in the fall as they can be grown inside during the colder months – and they're very nutritious too! Keep up with The Village Green on Facebook to see what's new in store.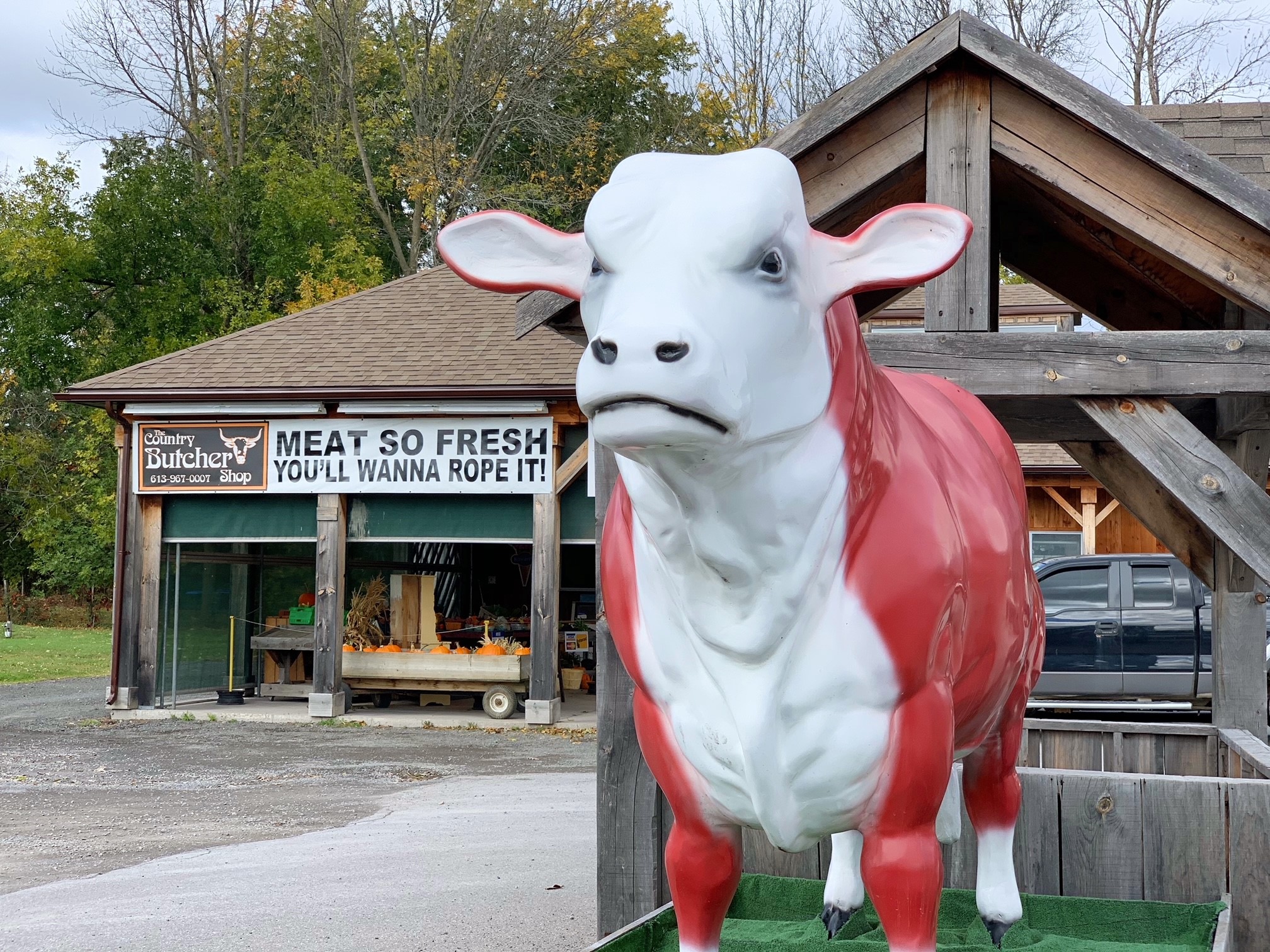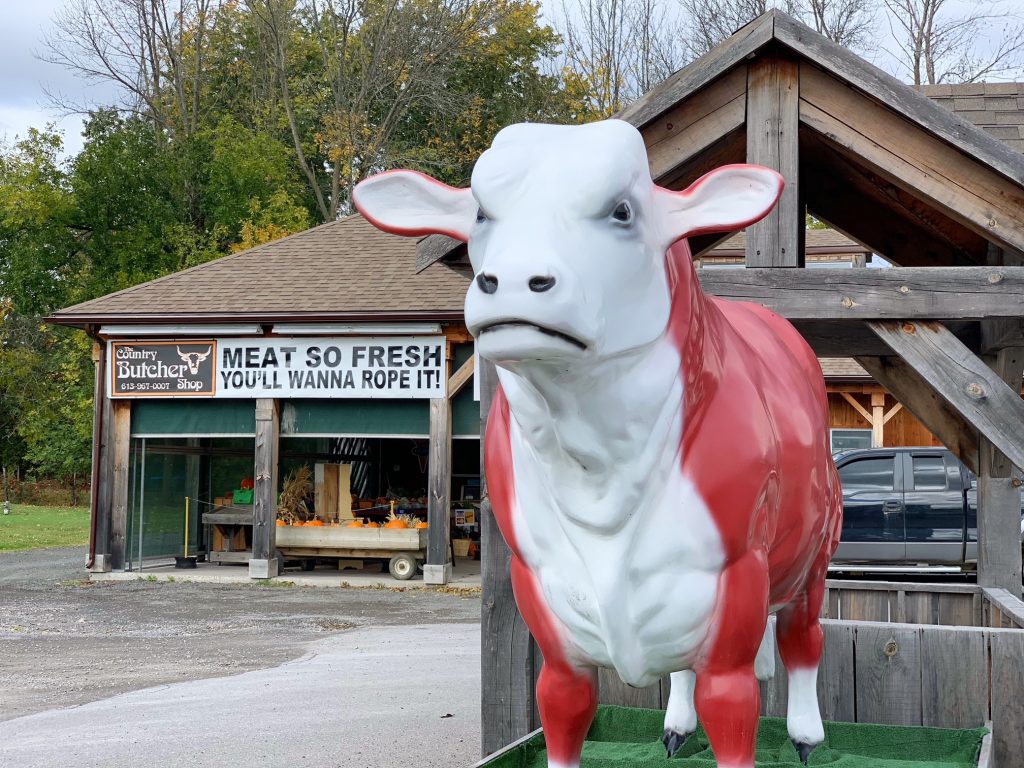 The Country Butcher Shop
Our third and final stop is The Country Butcher Shop, located at 21 Ashley St in Foxboro. Here you'll find an amazing selection of fresh, high-quality meat, with something to suit everyone! Some of their most popular items are the kabobs and stuffed chicken that are available in many different flavours. You'll also find some of the ultimate comfort foods like homemade lasagna, pot pies and shepherd's pies that are all ready to go in the oven when you get home.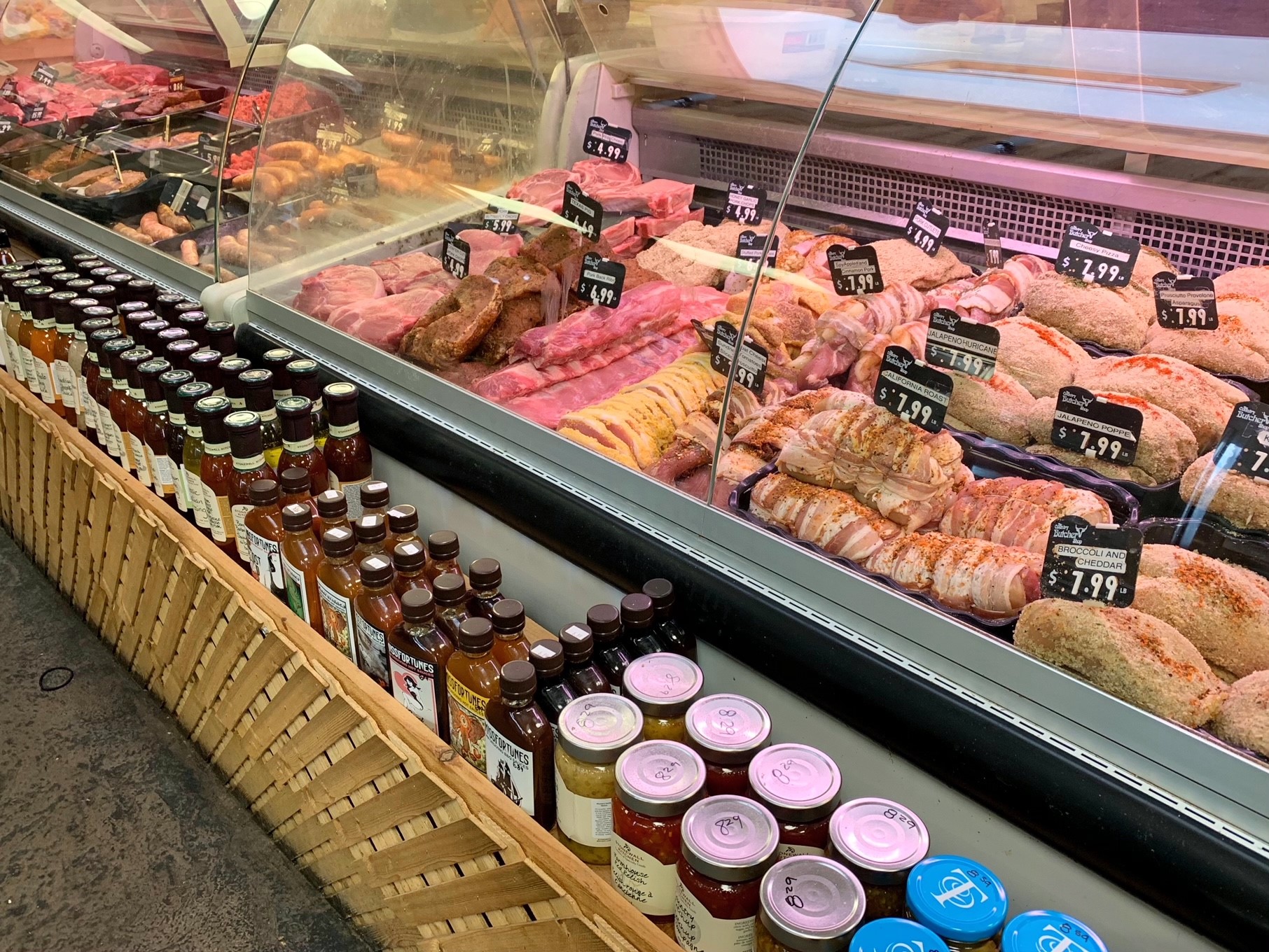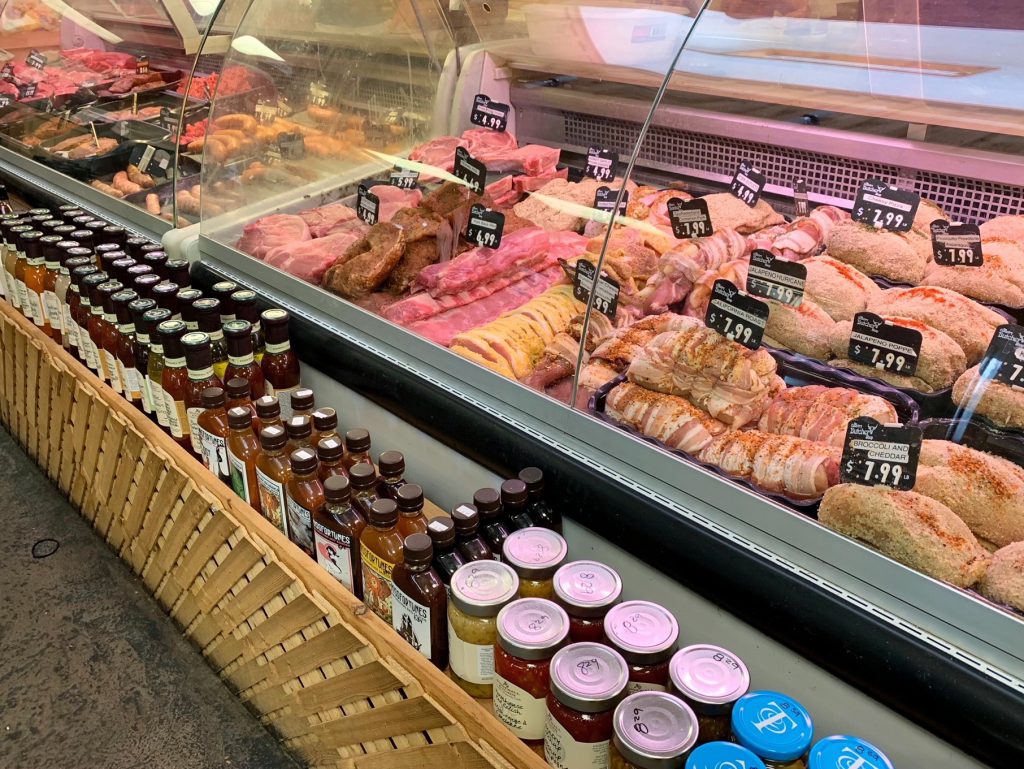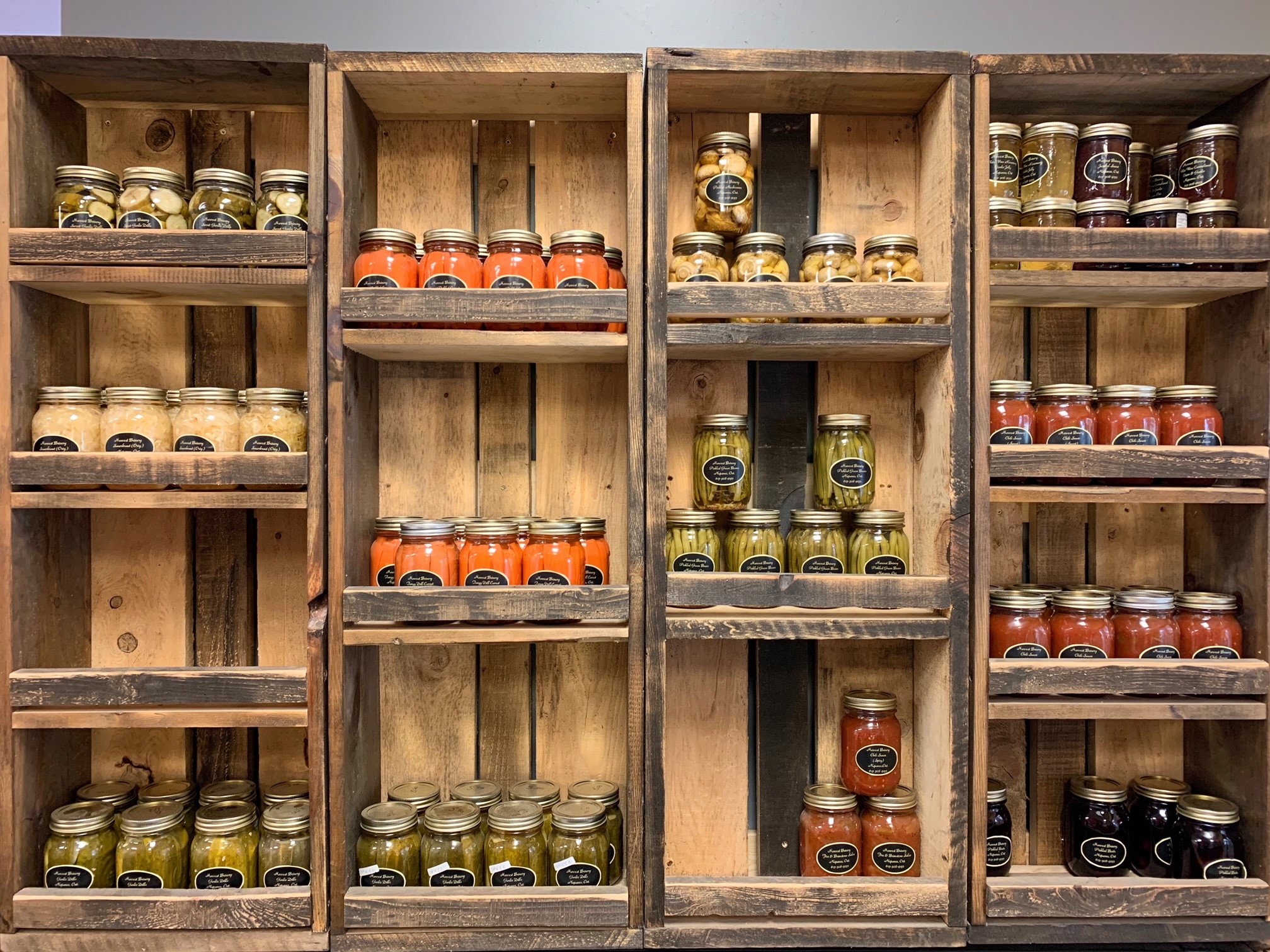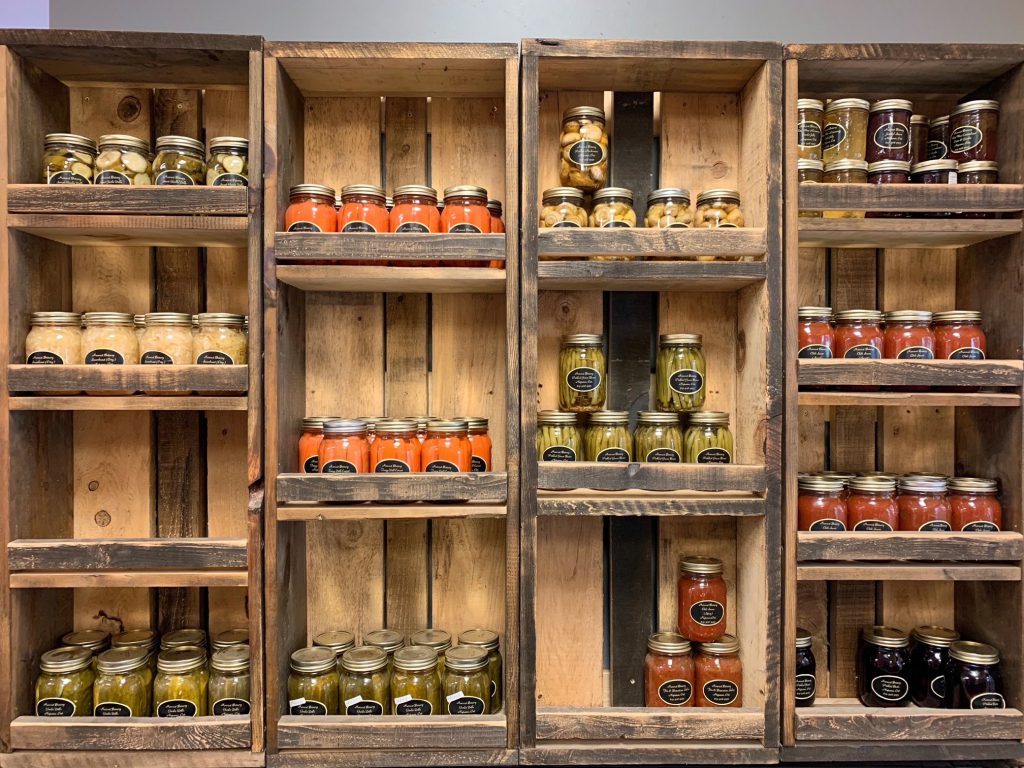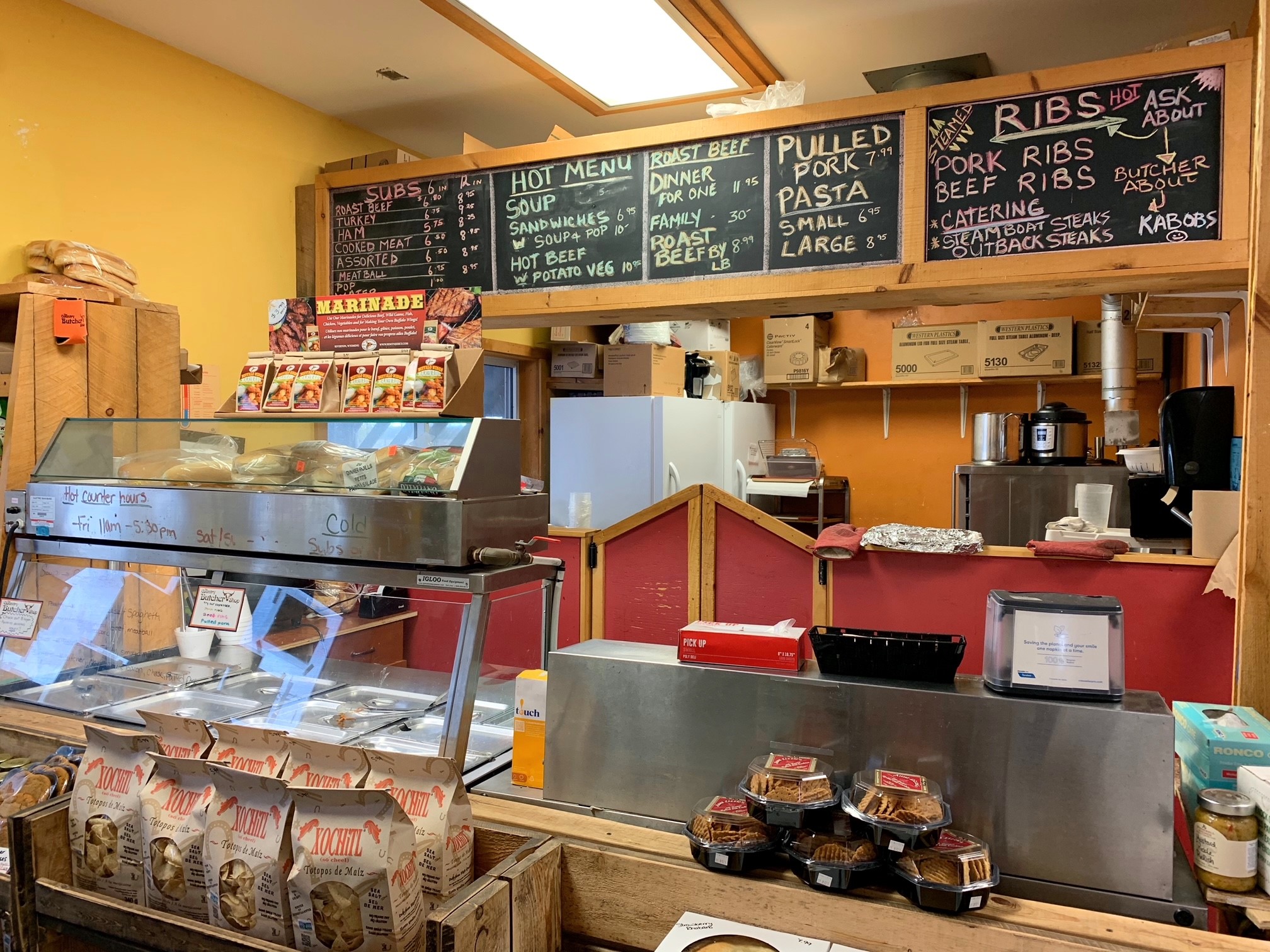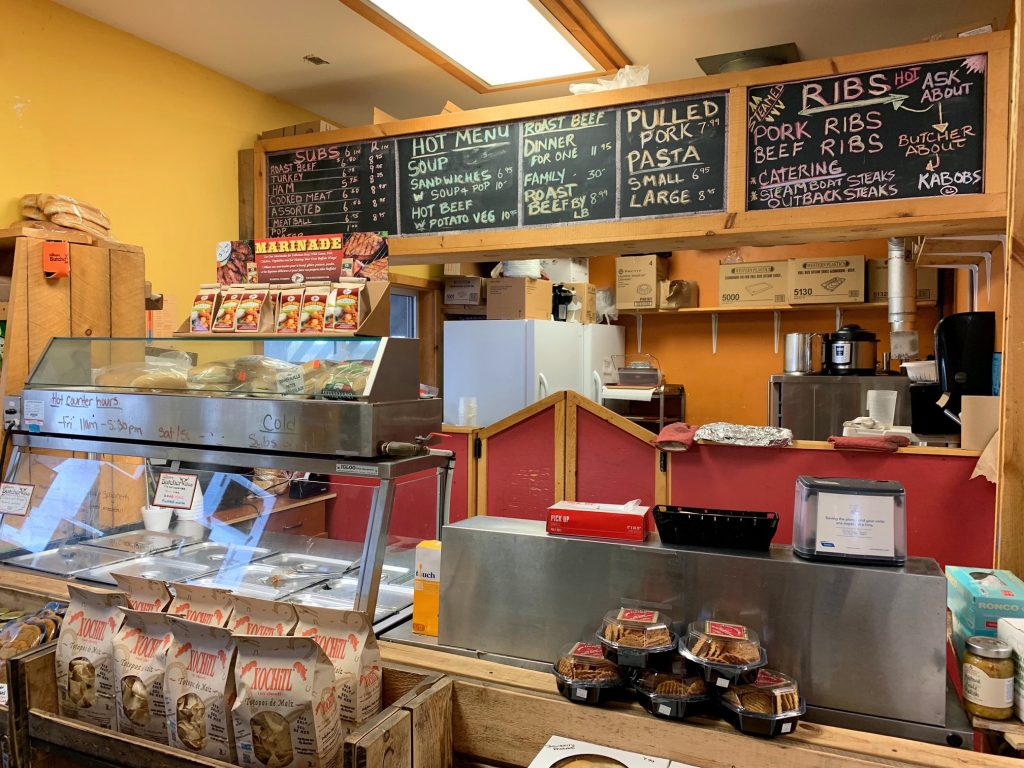 If it couldn't get any better, The Country Butcher Shop has a hot counter with ready-to-eat meals. Whether it's a busy day and you need to grab lunch, or you simply just don't feel up to cooking dinner (we know those days), this is the place to go! Keep an eye on their Facebook page to see their daily offerings at the hot counter.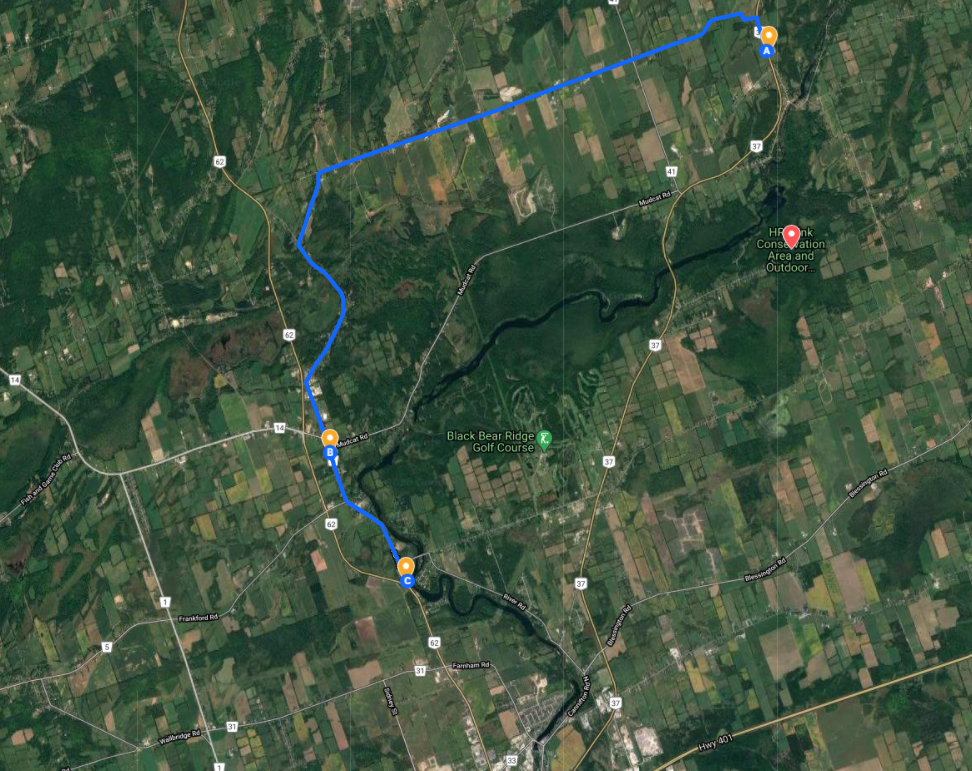 The route we took started at Maple Dale Cheese (A) then went to The Village Green (B) and ended at The Country Butcher Shop (C). You could take a more direct route from A to B, but we recommend following Zion Rd to Old Madoc Rd to Ashley St if you want to take the scenic route! The Frink Centre is also shown under the red marker if you're itching to get outdoors and go for a hike first. All locations are within a 10-15 minute drive from Belleville.