Belleville is situated on the picturesque Bay of Quinte. We love our waterfront and want to help you enjoy it just as much as we do! Here are a few activities you can do on or near the water.
1. Go For a Paddle with Venture Outfitters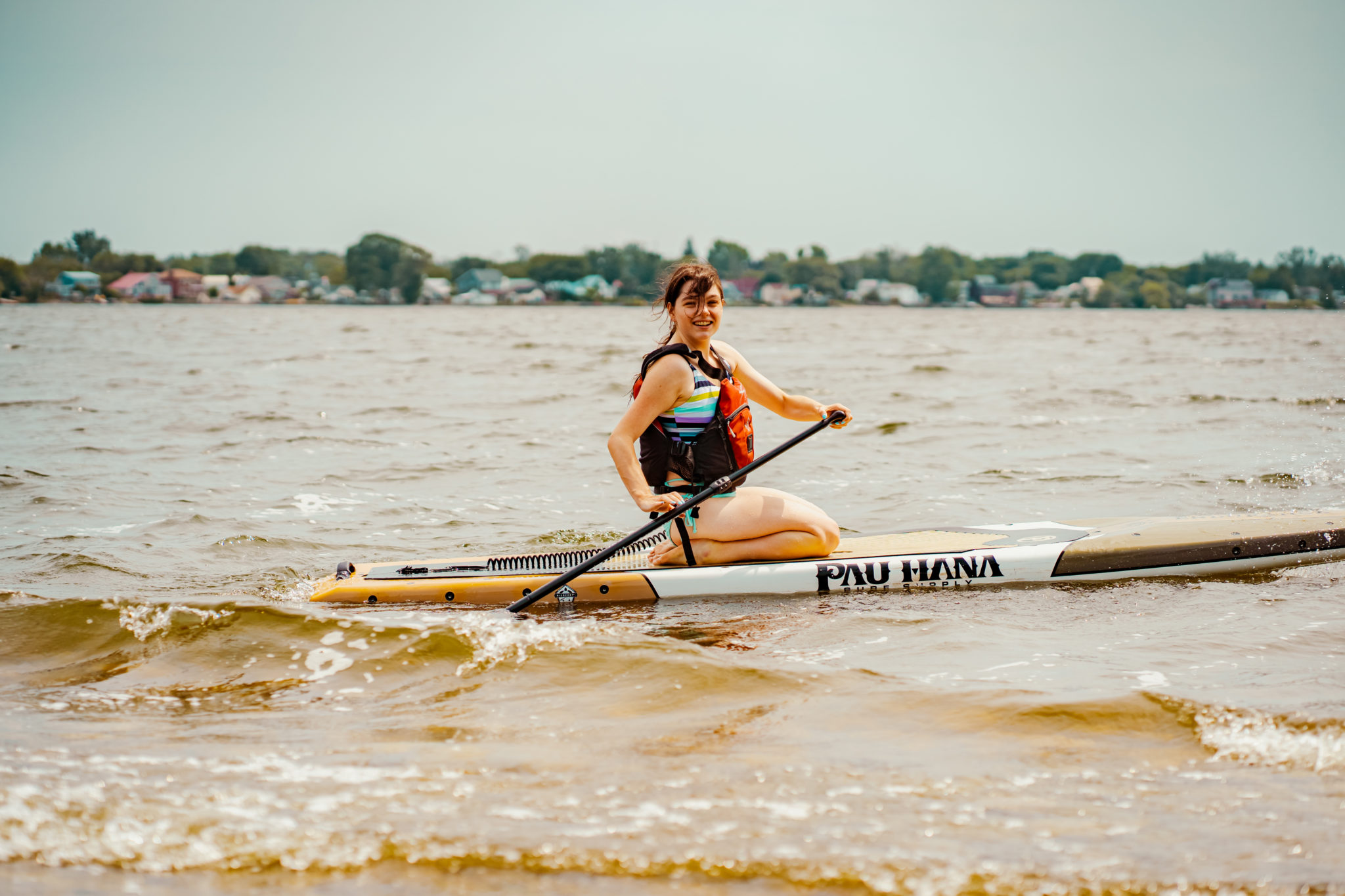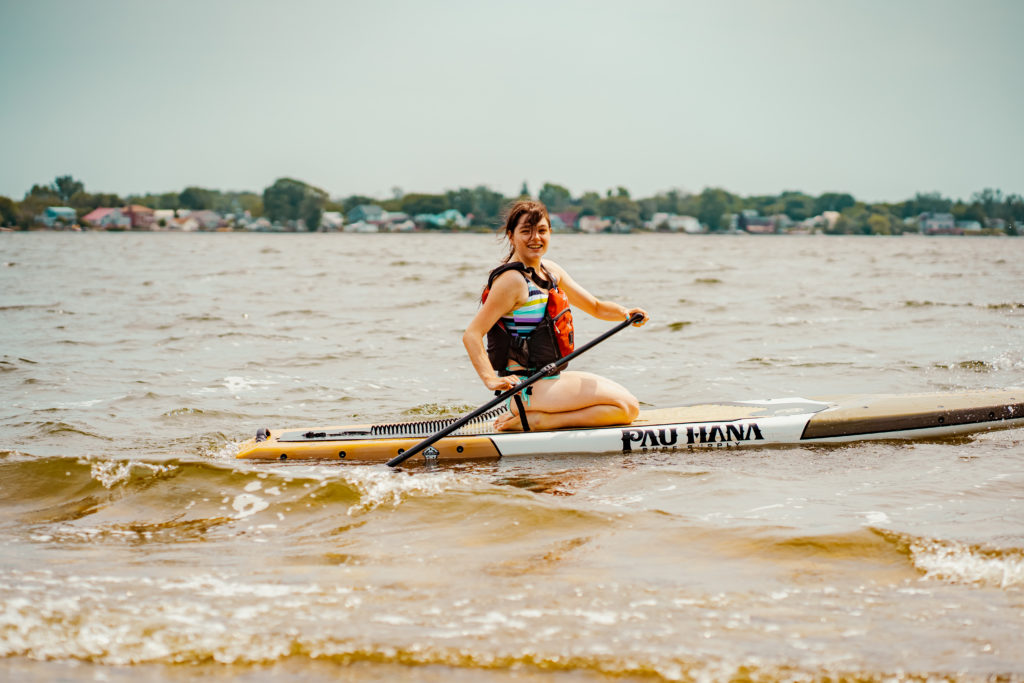 Get out on the water and explore the Bay of Quinte with rentals from Venture Outfitters at Pop-Ups on the Bay. They offer solo, tandem and fishing kayaks, canoes and stand-up paddleboard (SUP) rentals. Bringing the family? Try out the MegaSUP and cruise along with up to 8 people. Paddling along the bay will ensure some unique views of Zwick's Park, Meyers Pier and the Victoria Park harbour.
Click here to book your next adventure. 
2. Waterfront Dining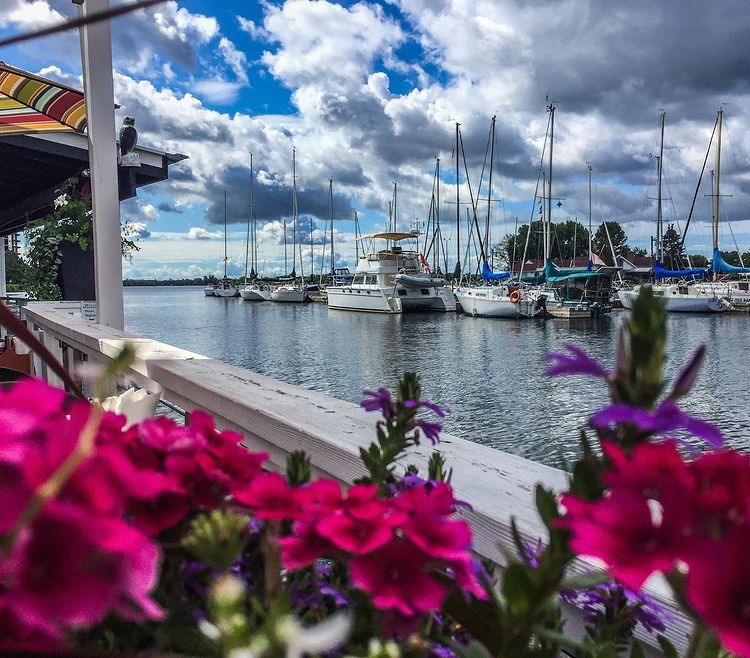 Outdoor dining on the water is the quintessential summer experience. Catch the breeze coming off the bay and watch the sun go down at The Pier Patio Bar and Grill, located at Meyers Pier. This seasonal restaurant is the place to go for a bite to eat and an ice-cold beverage with one of the best views in the City. They also have live music on Friday and Saturday nights!
The Boathouse Seafood Restaurant is just a short walk up the street from The Pier. Their patio has a spectacular view of the Victoria Park Harbour where you can watch the sailboats come and go as you enjoy your meal.
3. Check Out Pop-Ups on the Bay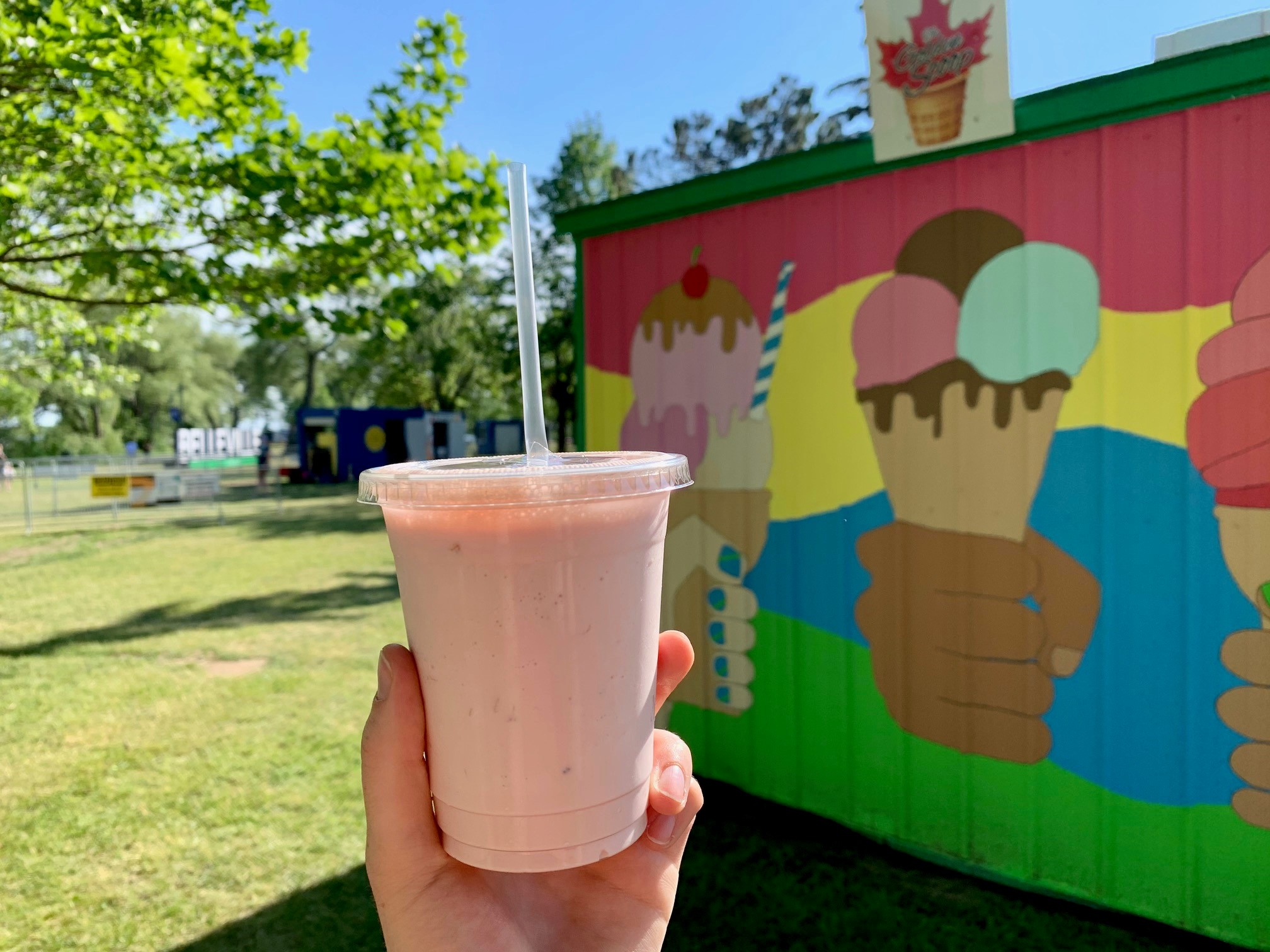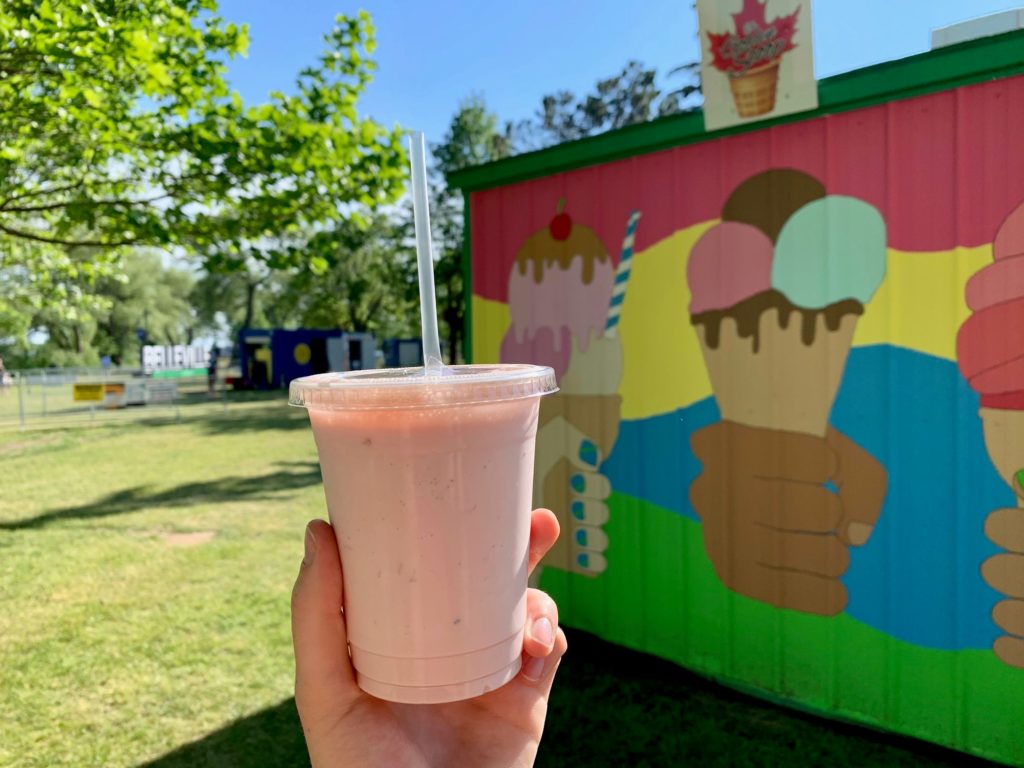 West Zwick's Park is the place to be for summer fun on Belleville's shorelines. The village of seasonal pop-up vendors features 12 different small, local businesses. The walls of the pop-ups are covered with vibrant, eye-catching murals painted by talented local artists that make the perfect photo backdrop. Try different international cuisines, grab a sweet treat, cool down with a cold drink and check out unique, custom apparel. There's something for everyone to enjoy at Pop-Ups on the Bay! Large trees provide plenty of shade, making it an ideal spot to have a waterfront picnic.
Learn more about Pop-Ups on the Bay.
4. Hit the Trails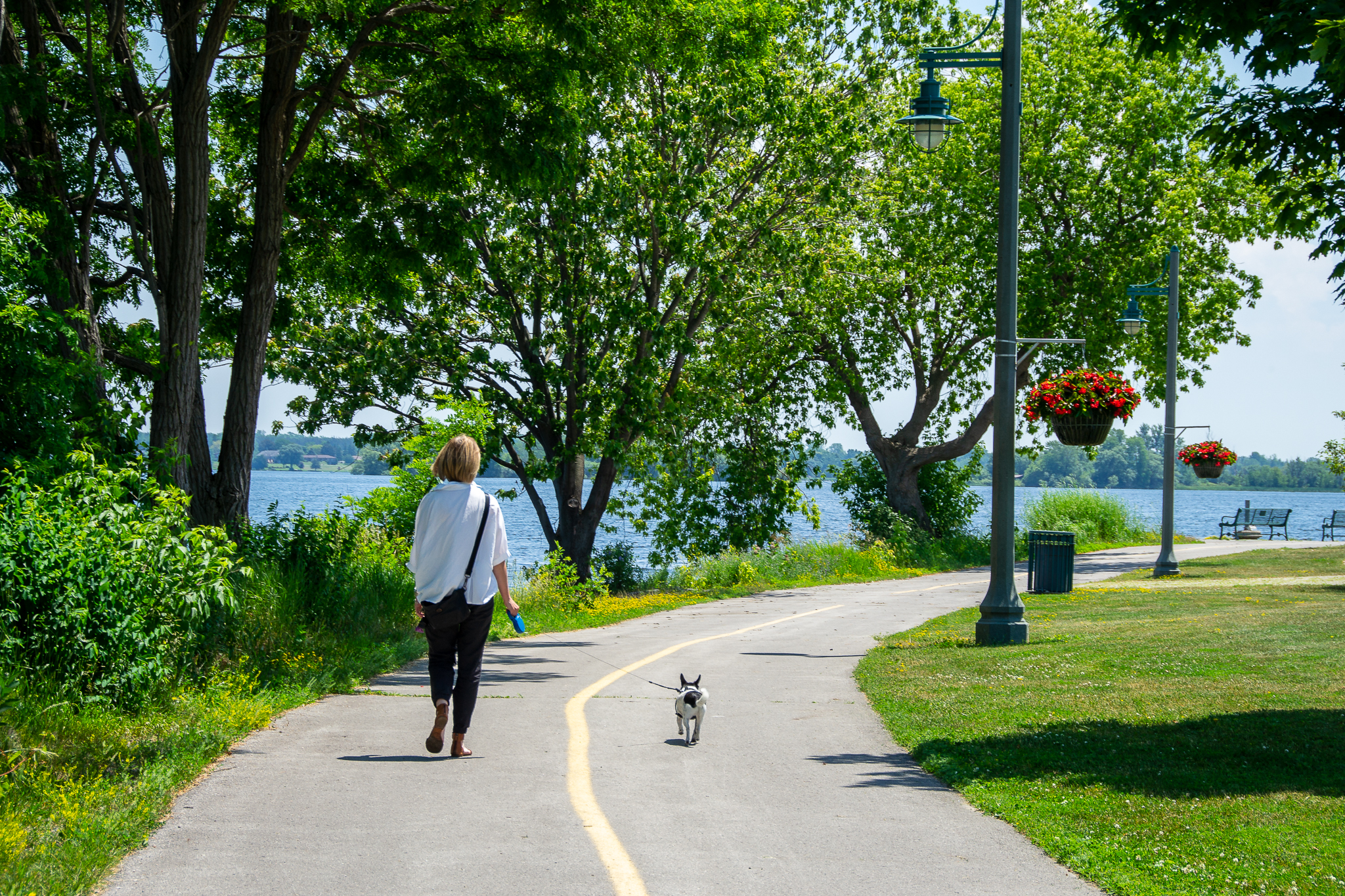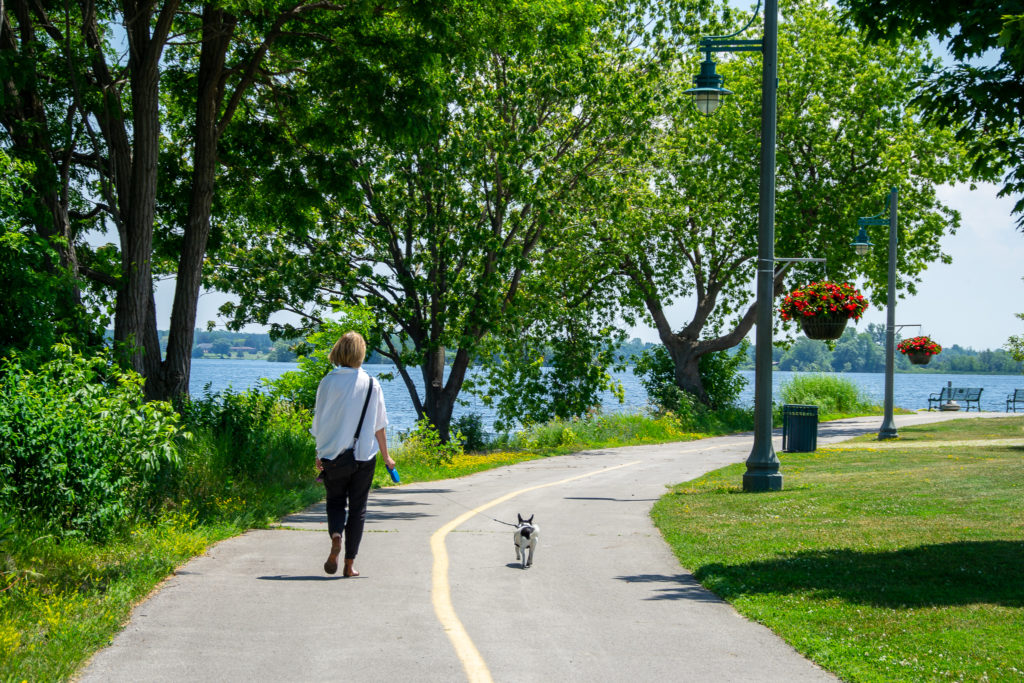 Take your exercise routine outdoors or just enjoy the scenery at your leisure on Belleville's waterfront trails that run along the bay. Between the Kiwanis Bayshore Trail and the Zwick's Trail, there is 6 km of shoreline to explore. Both trails are paved and accessible, with plenty of benches along the way so you can stop and take in the scenic views. Walk, run, cycle, rollerblade… there are plenty of ways to enjoy the trails!
5. Shore Fishing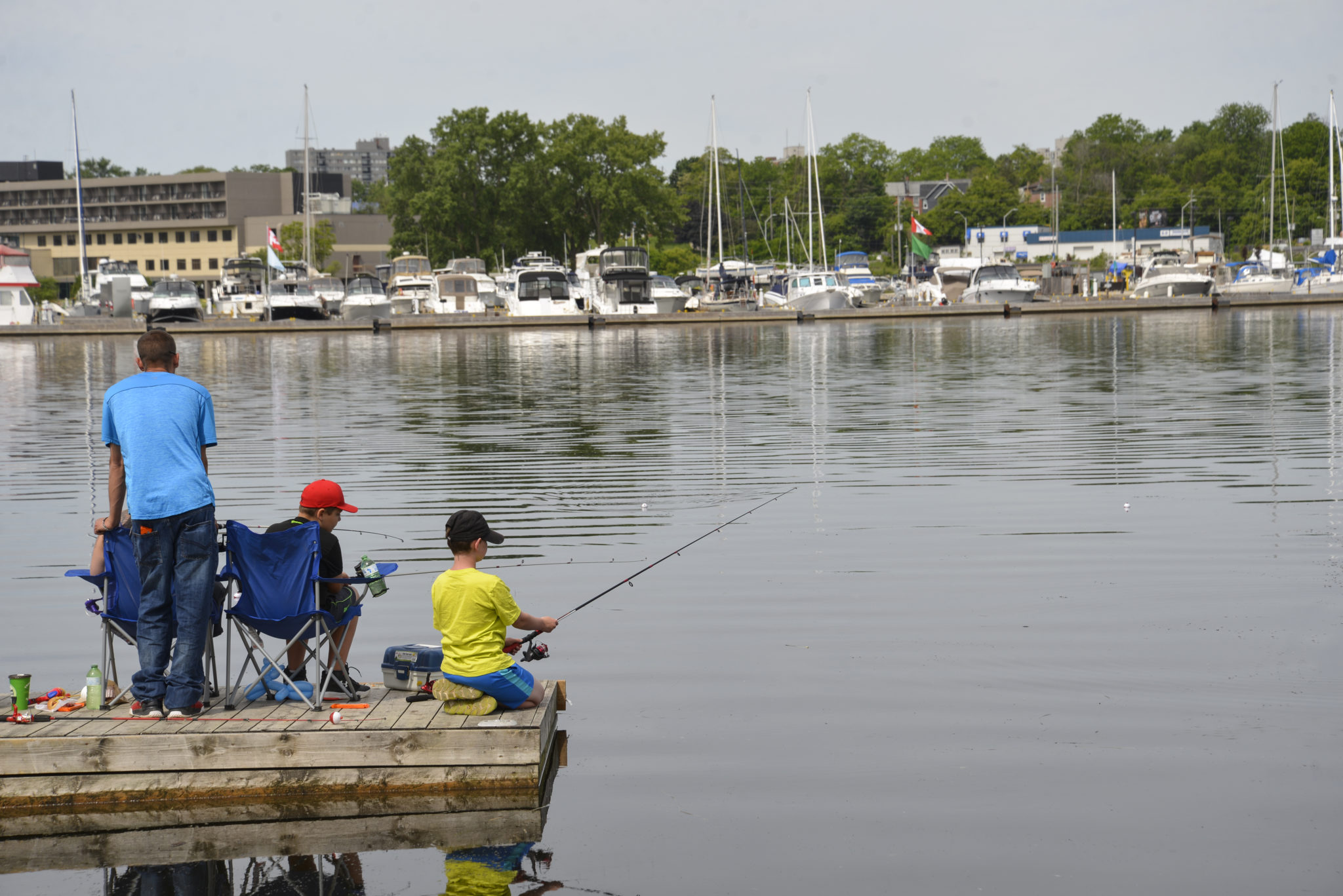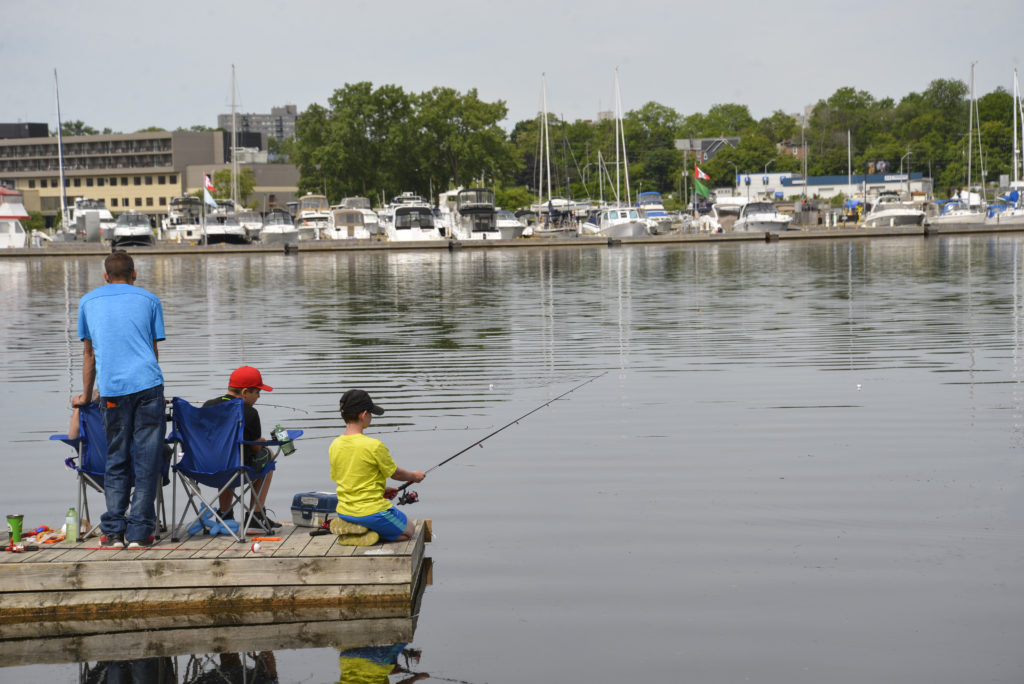 The Bay of Quinte offers world-renowned fishing for all and is just steps away from the City's Downtown District situated along the Moira River. Whether you are looking to add a leisurely fish to your downtown itinerary or are a true fishing enthusiast – it's the perfect spot to cast a line. Need some help? Year-round charters are the perfect adventure, and our expert guides will take you to the best locations to catch that "local legend."