Downtown Belleville is home to a variety of food and drink options, specialty stores, boutiques, art galleries and entertainment. Take a stroll down the streets lined with historic buildings and stop by some of the key landmarks including City Hall and the Belleville Farmers Market.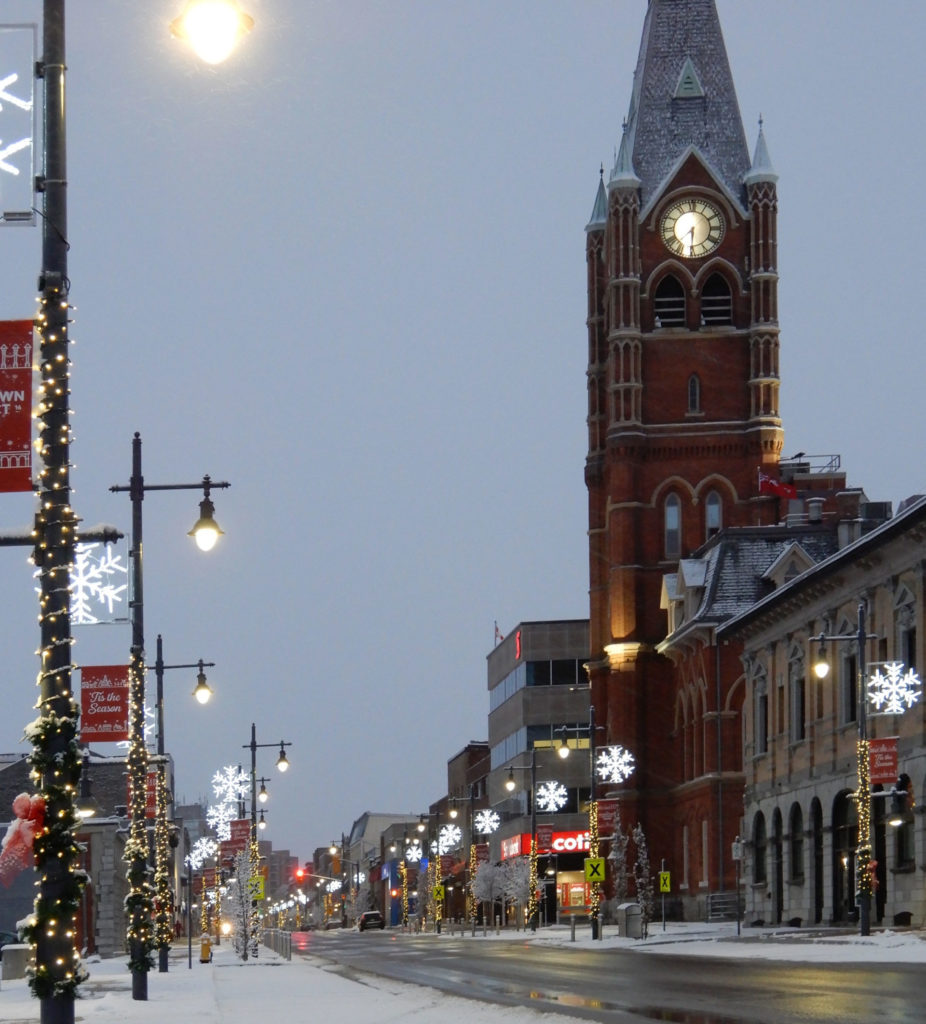 Experience Downtown Belleville this holiday season with Enchanted!
Beginning November 20th our historic downtown streets will be decorated with over 8,000 lights, garland, festive banners and brightly lit snowflakes. In addition, main street windows will be decorated for the annual Window Contest adding to the festive atmosphere.
Travel south to the Festival of Lights – a 5km self-guided driving tour beginning at Victoria Park and meandering throughout the neighbourhood south of Dundas – offering a safe alternative and magical experience for the holidays. Once you have seen the lights, head downtown for local shopping, dining and selfies in the giant Santa chair.
On Thursday and Friday evenings as well as Saturday in the daytime hop on a brightly lit red pedicab and enjoy a tour down the main street and around Victoria Park to view Festival of Lights displays. The Festival of Lights is best enjoyed after dark and will be on until January 4th, 2021.
Visit https://downtownbelleville.ca/enchanted to learn more about Enchanted and what's on this holiday season in Downtown Belleville!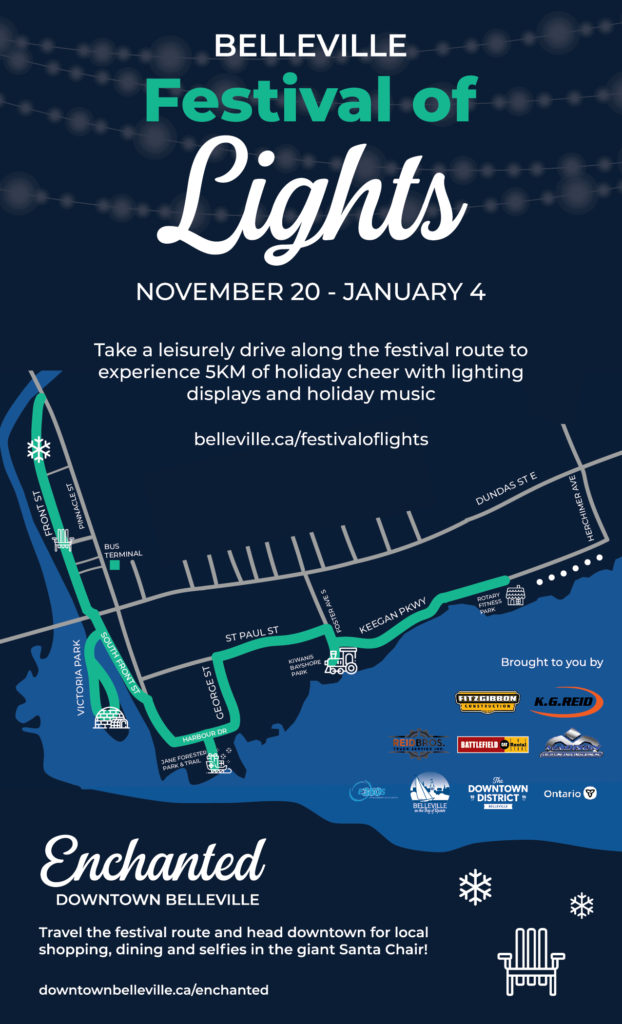 Visit downtownbelleville.ca to discover the businesses and see what's happening Downtown! You can also follow them on Instagram and Facebook to keep up-to-date.