The leaves are falling from the trees, the days are getting shorter and the temperature keeps dropping.
Winter is coming whether we like it or not and we're about to spend a lot more time inside so we may as well embrace it! Here are a few locally owned businesses to check out if you want to get a little cozier for the colder months, or if you're already planning your holiday shopping you'll be sure to find some unique gifts.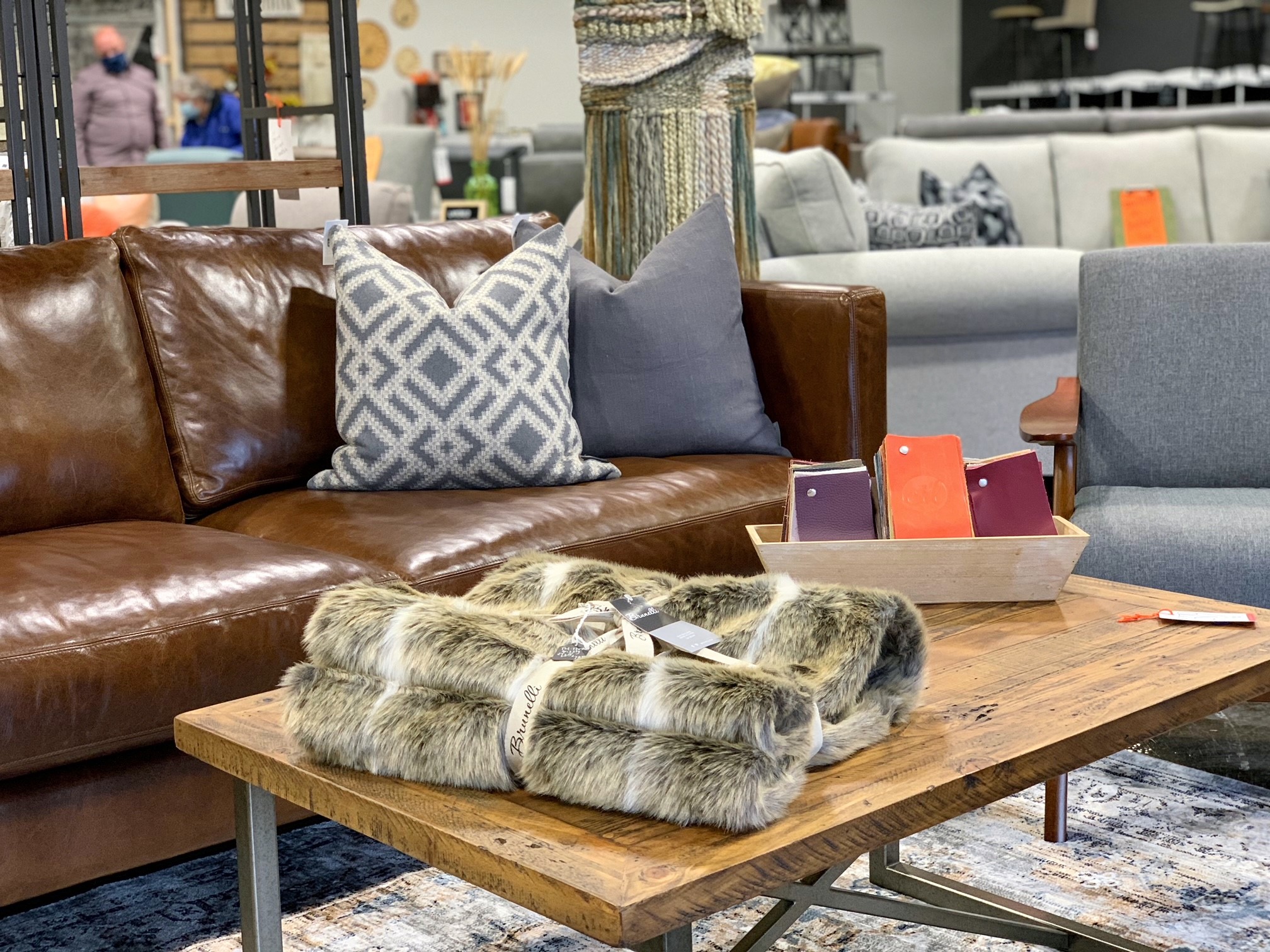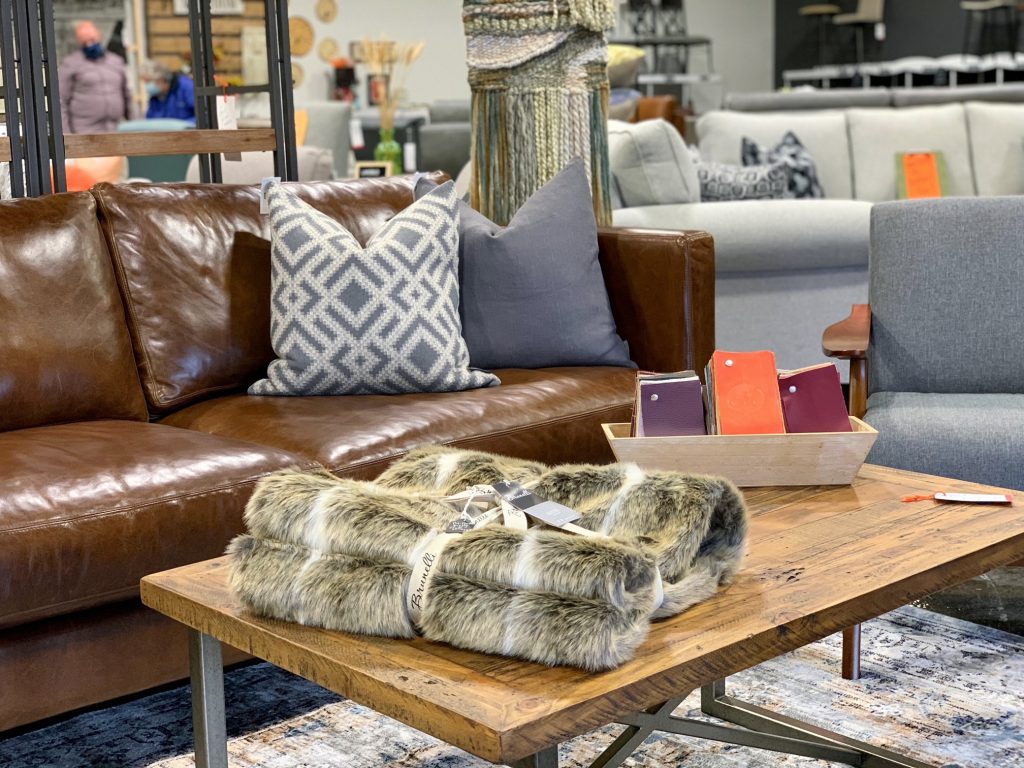 Whether you're planning to do a complete overhaul of your living space or are just looking for the perfect finishing touches like throw pillows, cozy blankets or wall hangings, you'll want to check out Layered Living. Their showroom is full of high-quality furniture that can be customized with over 400 fabric/finishing options.
Layered Living is located next door to MasterBedroom and owned and operated by the same family. They also offer an Interior Advisory Service if you need some help creating the perfect environment for your lifestyle! Keep up with them on Instagram and Facebook and get inspired.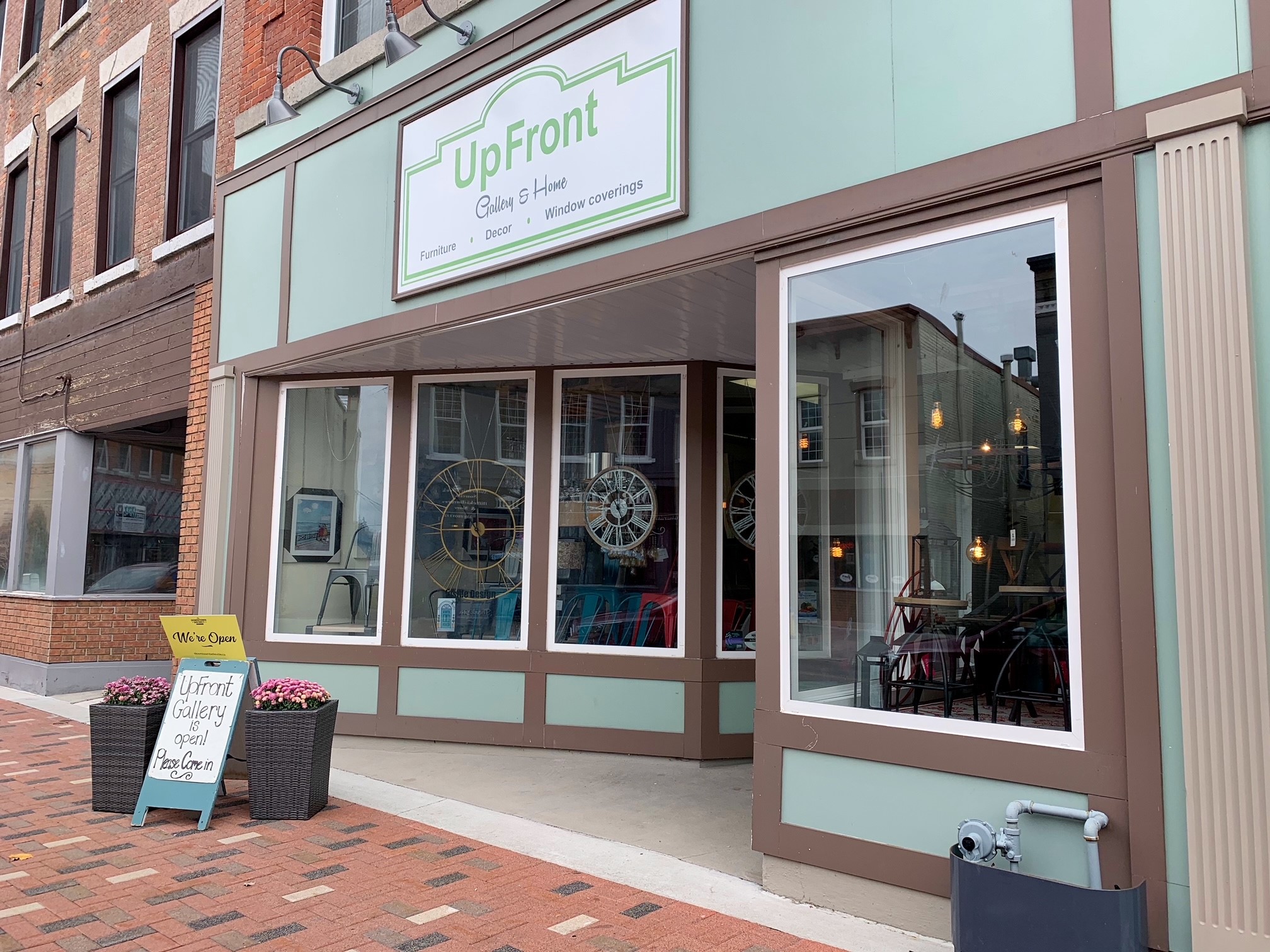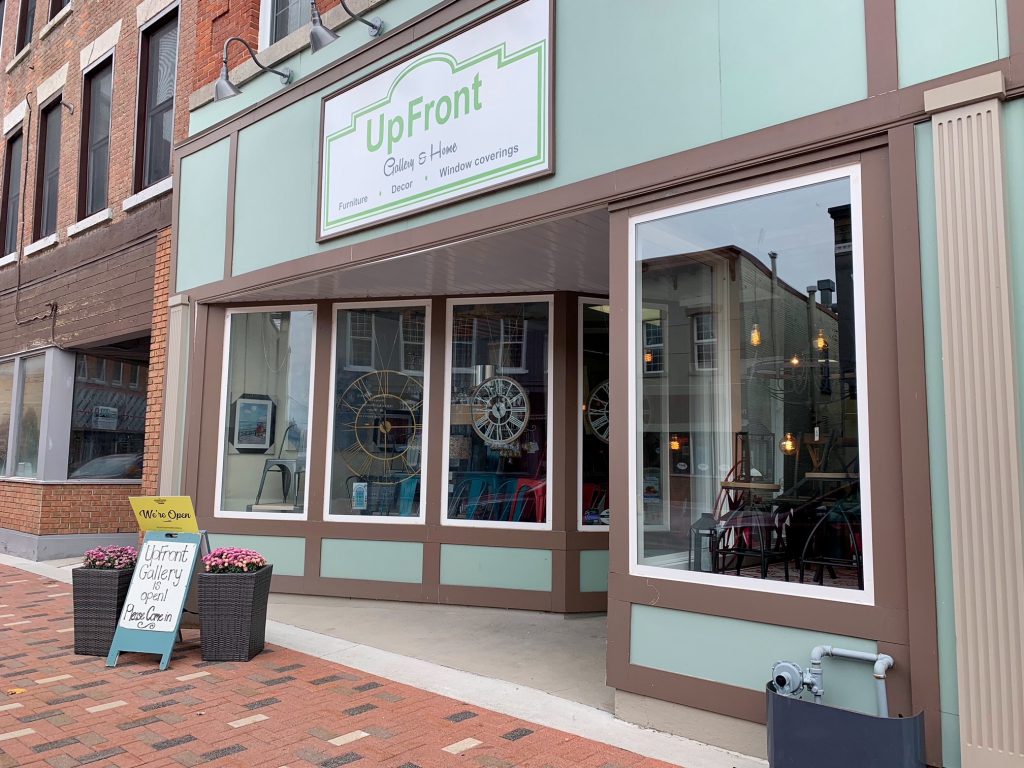 UpFront Gallery & Home specializes in custom window coverings and furniture. There are a variety of fabrics to choose from for furniture and curtains, as well as a selection of other window coverings made to fit your space perfectly.
The store is also full of home decor items including rugs, artwork, lighting, throw cushions and more. All custom items are Canadian-made and 98% of the other products in the store are from Canadian suppliers! Check out some of the products available on the Downtown District Marketplace.
Follow UpFront Gallery & Home on Instagram and Facebook.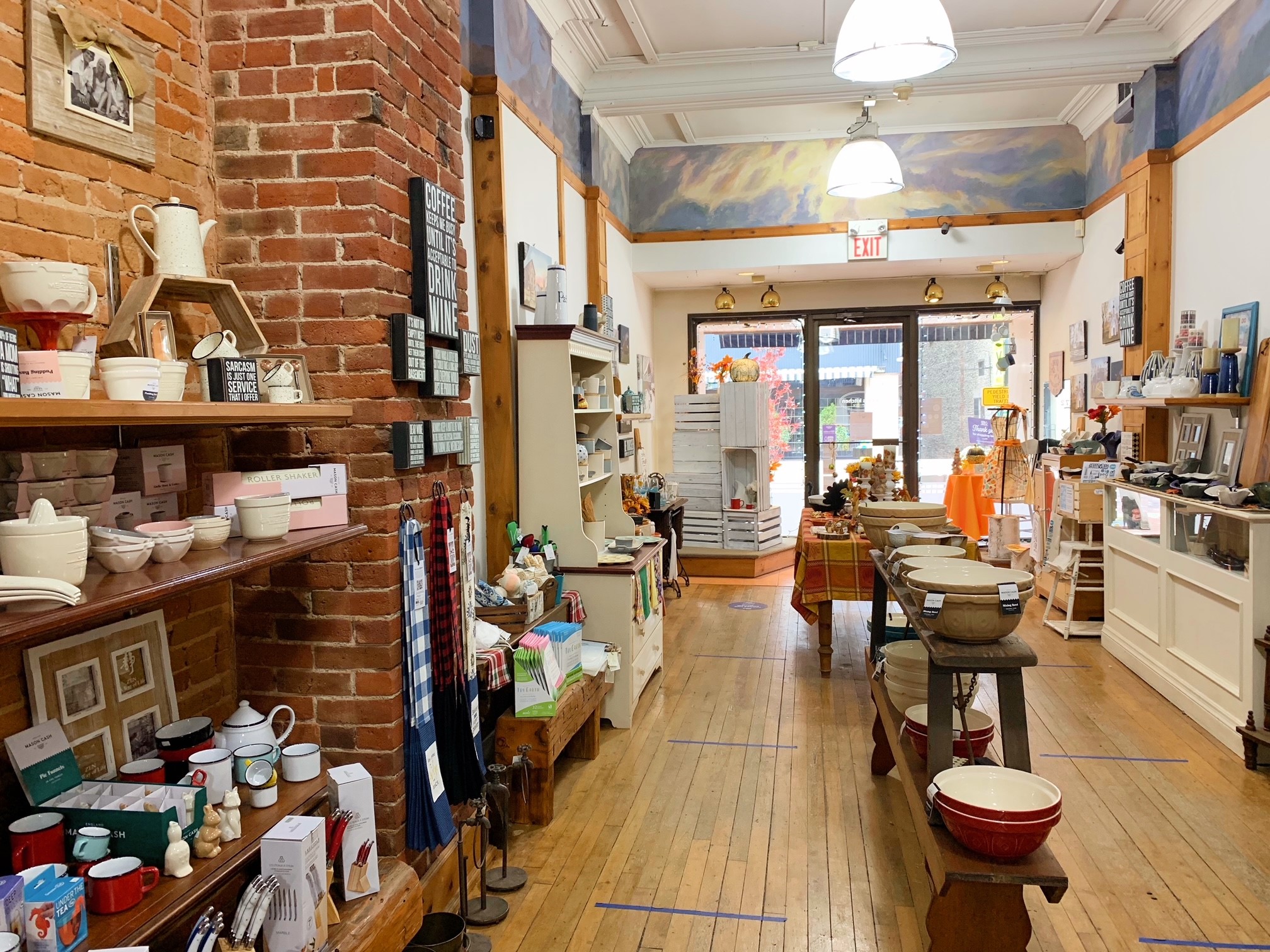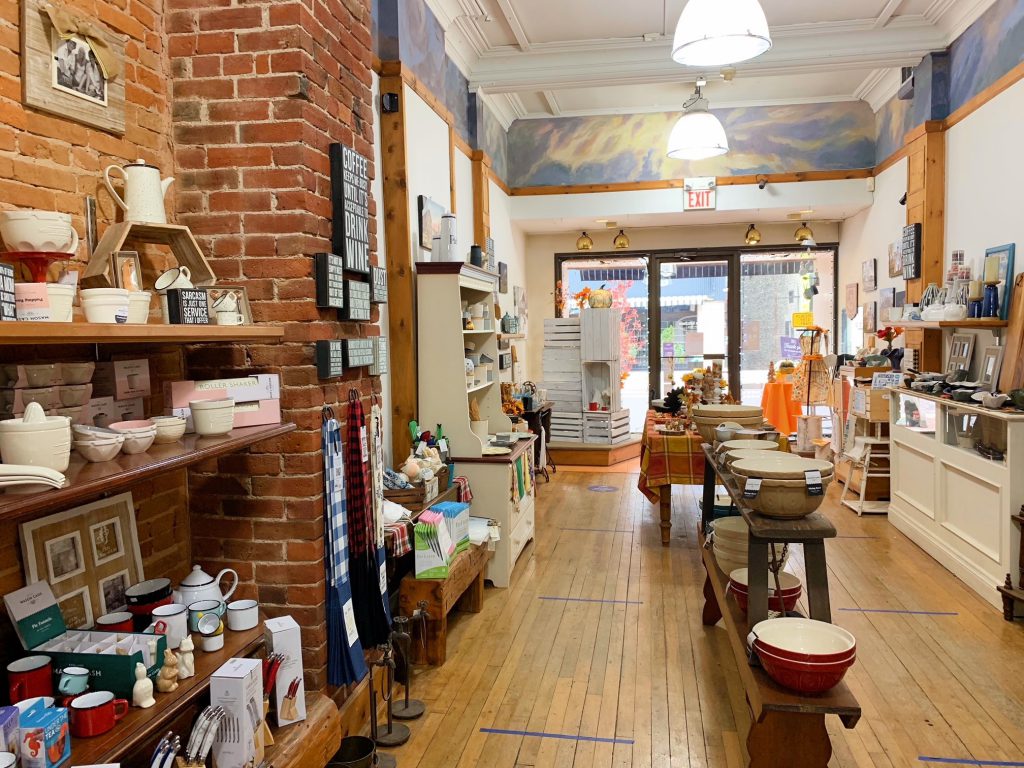 From rustic chic to modern comfort, Kate's Kitchen strives to have unique items that can't be found anywhere else in the Quinte region. Kate's Kitchen has an eclectic collection of kitchen supplies, cookware, bakeware, entertaining items, and unique decor. Items are fun, funky, colourful, and functional to get you from the kitchen to the table. In the store, you'll find products from local small Ontario businesses. You can purchase products online on the Downtown District Marketplace.
If you're spending more time in the kitchen with the colder weather coming, it may be time to treat yourself to some quality products to help with your cooking and baking! While you're shopping, pick up some sweet treats and specialty food items to bring home enjoy.
Check out Kate's Kitchen on Instagram and Facebook to stay up to date on what products are available.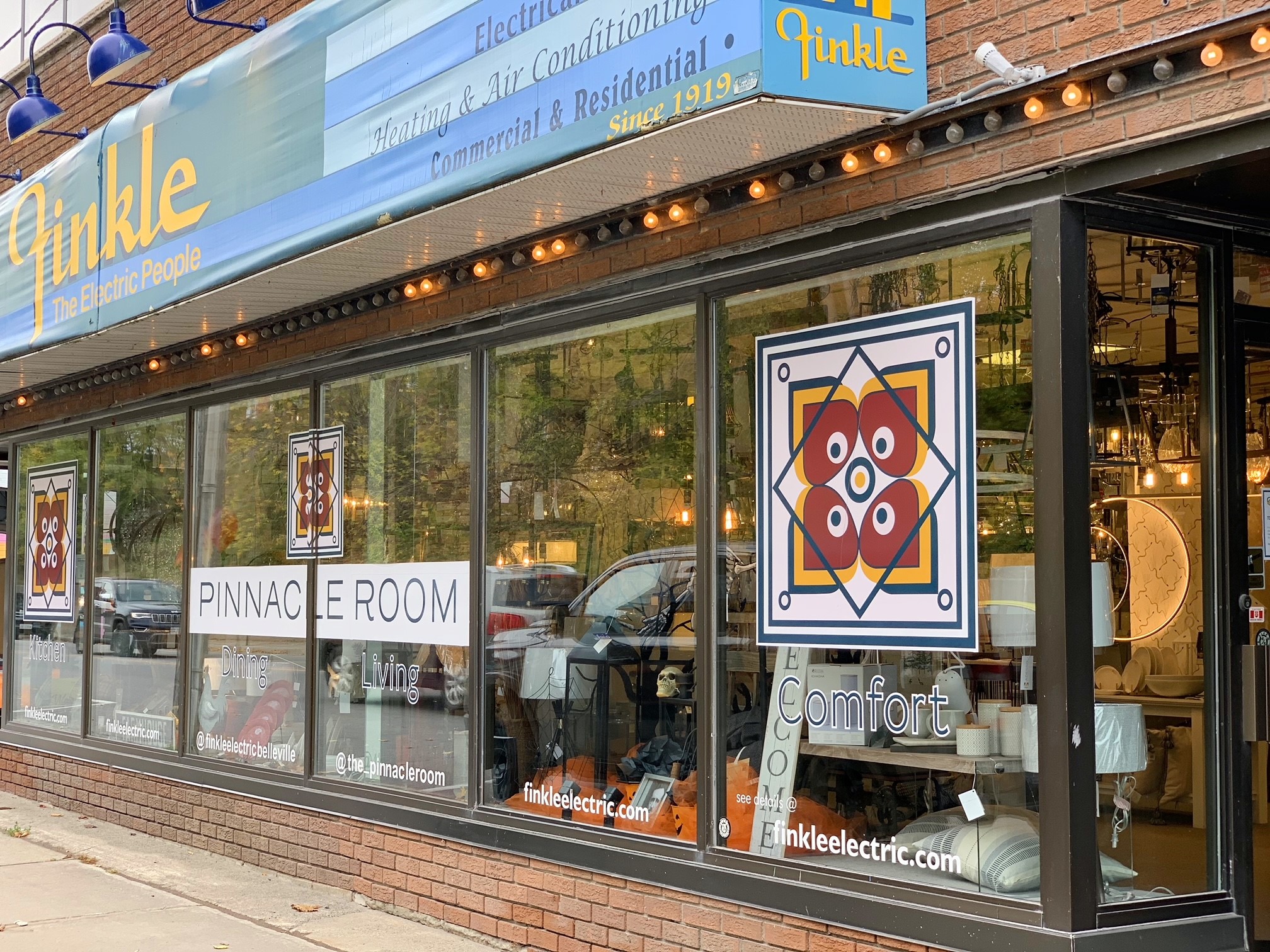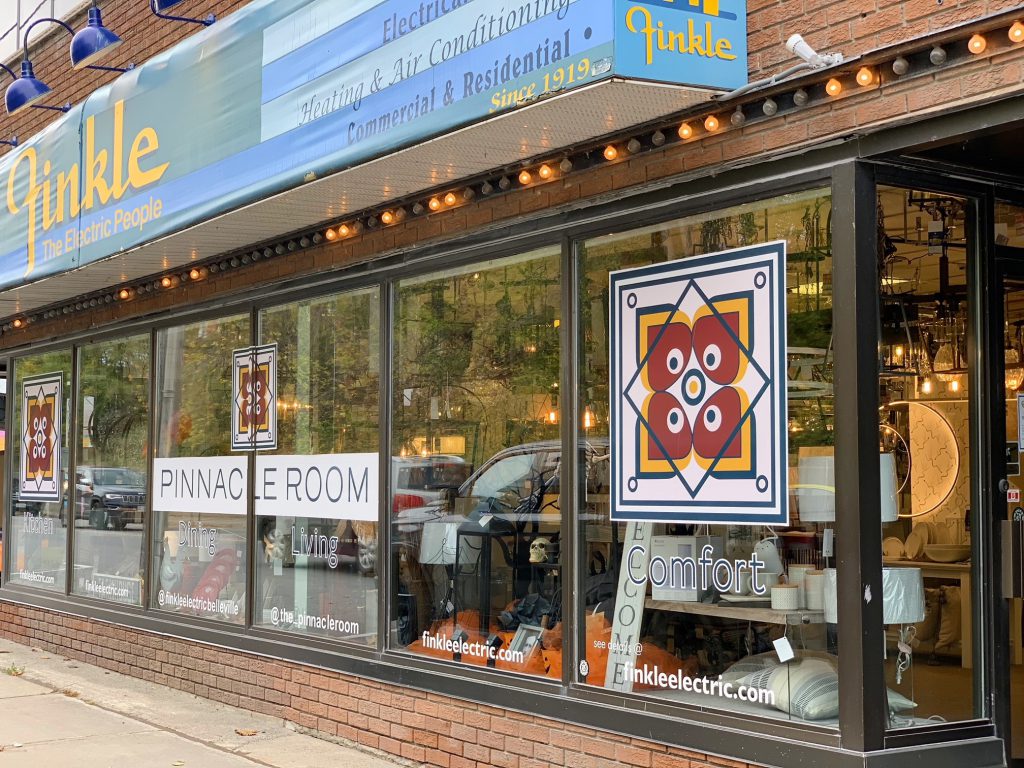 The Pinnacle Room is located inside Finkle Electric, which has been serving the Quinte area since 1919. They are actually the oldest lighting store in Eastern Ontario! More recently they have added The Pinnacle Room to feature a variety of home decor items to put the perfect finishing touches on any room in your home.
One of their most popular items are the Scottish wool blankets, and we can see why. They are the perfect thing to keep you warm and cozy over the cold winter months!
Keep an eye on their Instagram and Facebook pages to see what's new in store.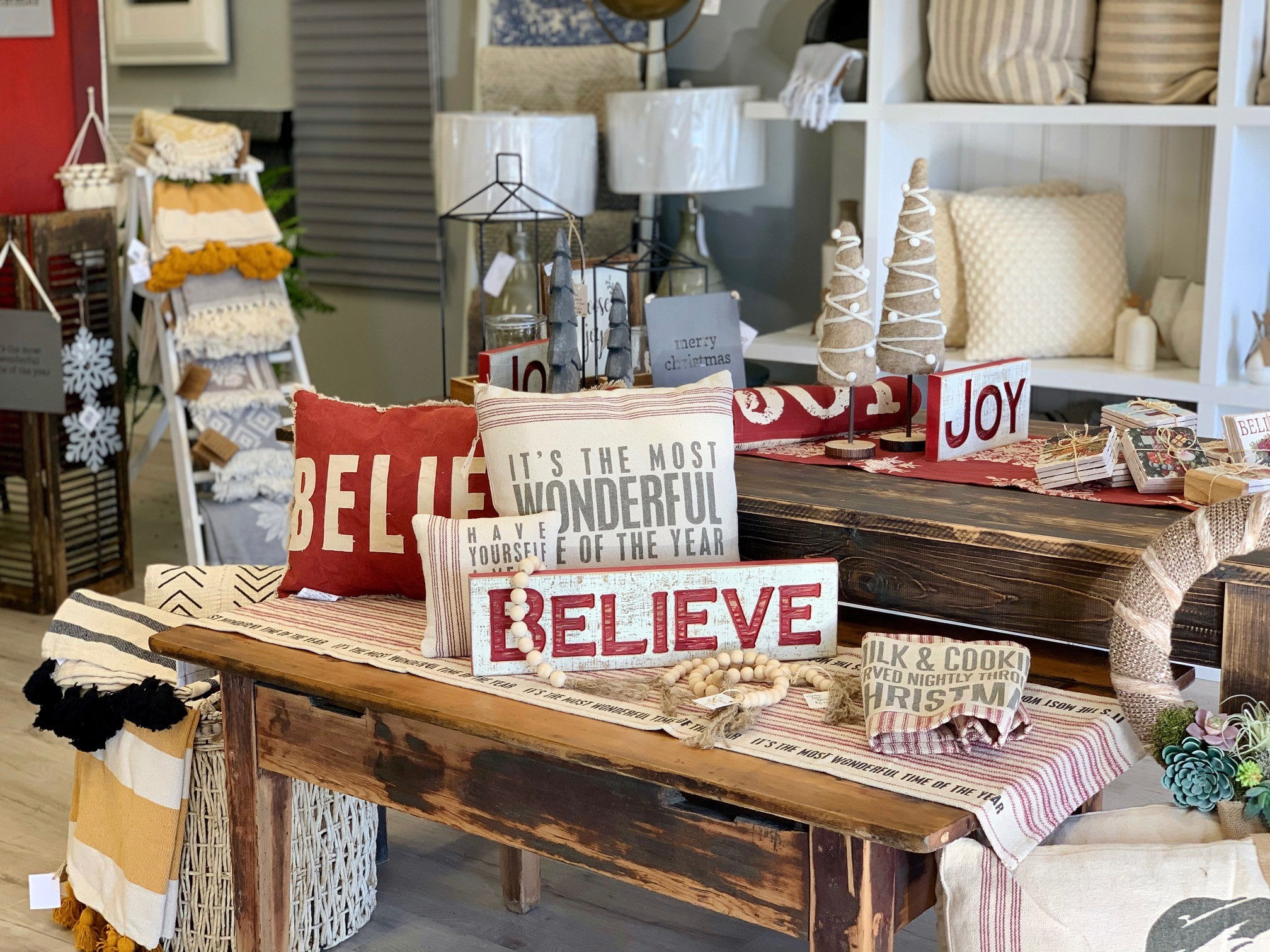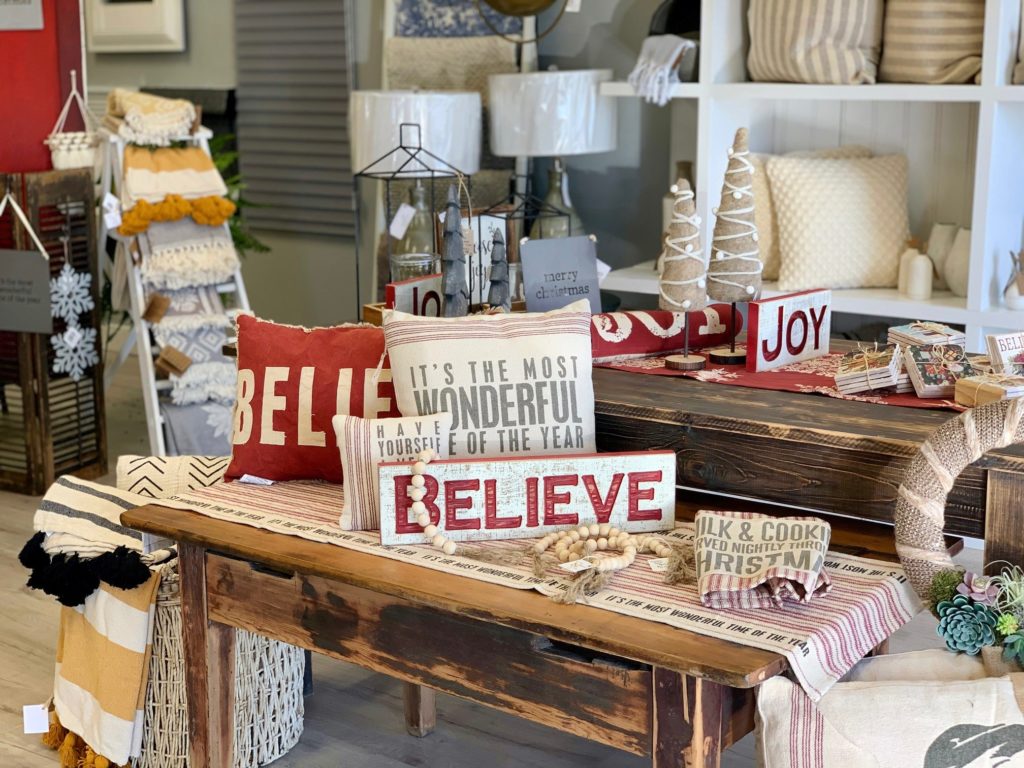 Many know Decorchic for their selection of high-quality, custom window coverings including drapery, roman shades, fabric valances and blinds. They will work with you every step of the way from design and measurements to installation, ensuring that the style and functionality suit your needs. 
It was not until this year that Alicia, owner of Decorchic, expanded the business to include Decorchic Home Store located inside their showroom. Their range of products includes throw blankets, cushions, seasonal decor items and so much more! Whether you're looking for accents to elevate your space or the perfect blanket to curl up on the couch with, you'll want to make a stop at Decorchic.
Follow them on social media to see what new and exciting products are coming in!
Decorchic Drapery & Blinds: Instagram and Facebook
Decorchic Home Store: Instagram and Facebook
If you're already starting your holiday gift shopping and want to support Belleville businesses, the few featured here are a great start! Click here for our business directory to find more awesome local businesses to check out.